Now's the time to negotiate a better IT deal
The downturn in the economy means Merrill Lynch can buy enterprise IT and services far more cheaply.
This Article Covers
RELATED TOPICS

Download this free guide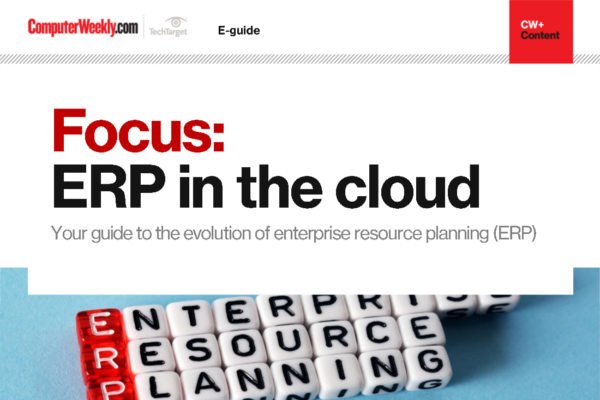 Are you keeping up with the ERP evolution?
Read about the new best practices for the ERP systems and how to tackle the growth of ERP integrations.
By submitting your personal information, you agree that TechTarget and its partners may contact you regarding relevant content, products and special offers.
You also agree that your personal information may be transferred and processed in the United States, and that you have read and agree to the Terms of Use and the Privacy Policy.

The downturn in the economy means Merrill Lynch can buy enterprise IT and services far more cheaply.



At a financial conference last week, John McKinley, chief technology officer at Merrill Lynch, said that in terms of IT infrastructure the industry was undergoing a broad-based deflation period, where the unit cost of almost everything was falling year on year.

Sixteen months ago, Merrill Lynch was buying enterprise-class storage systems at a cost of 19 cents per megabyte. "Now I'm buying at 9 cents [per megabyte]," said McKinley.

Another example he cited involved buying bandwidth extensions from New York to London. "I was able to triple the bandwidth at half the cost."

Another strategy McKinley recommended was to take a strong negotiating line. Through his drive for cost savings, McKinley said he expected Merrill Lynch's IT team to buy software at 75% to 80% off the retail price.

Outsourcing and offshore development also has a role to play in cost cutting at Merrill Lynch. "Ninety-two percent of my controllable cost at Merrill Lynch is labour," he said.

When the company was looking at re-engineering expenses, McKinley looked at reducing the level of professional services being brought in. He was able to see the bottom-line impact within two to four weeks. "That's powerful when your trying to do real-time course correction."

Consolidated storage-area networks, XML tagging and open systems such as Linux also feature heavily in the overhaul of the organisation's IT operations.

McKinley advised IT directors to buy cautiously during this period of slow economic growth. "As a buyer during a deflationary period, you always want to buy on a spot market. You don't want multiyear contracts. You want to ride that price erosion as rapidly as you can," he said.
Read more on Business applications