Network chiefs perform security balancing act
Network managers are facing the challenge of opening up their networks to enable new business applications while simultaneously...
This Article Covers
RELATED TOPICS

Download this free guide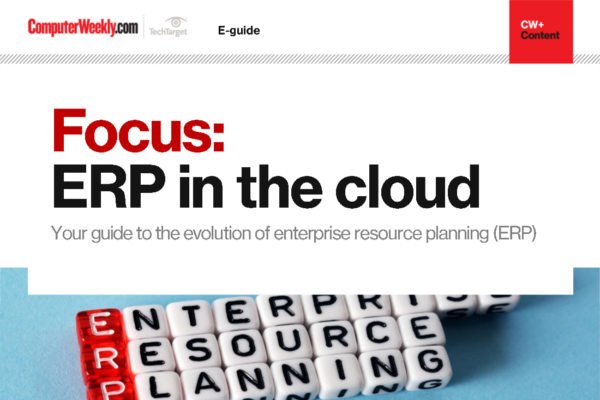 Are you keeping up with the ERP evolution?
Read about the new best practices for the ERP systems and how to tackle the growth of ERP integrations.
By submitting your personal information, you agree that TechTarget and its partners may contact you regarding relevant content, products and special offers.
You also agree that your personal information may be transferred and processed in the United States, and that you have read and agree to the Terms of Use and the Privacy Policy.

Network managers are facing the challenge of opening up their networks to enable new business applications while simultaneously locking down security, according to a survey of 270 senior business managers conducted by the Economist Intelligence Unit.

The survey, commissioned by AT&T, identified one of the challenges facing business as providing the right level of security: 64% of senior executives surveyed had a business goal to store detailed customer data in order to improve customer trend analysis, but 83% admitted that achieving this goal posed a security risk.

Providing online access to financial and operational data was considered a business goal by 58% of those questioned. But 85% of respondents agreed that putting such information online would pose a security risk.

Gerhard Eschelbeck, chief technical officer at security service provider Qualys, said, "The software development process has previously been driven by adding features rather than improving security."

While such features can provide a business with a new way to communicate with its customers, suppliers and partners, Eschelbeck said it also posed a potential security risk.

Locking down security, which could be achieved by deploying tightly-controlled firewall and router configurations, would reduce the risk of an external attack but could prove too restrictive for business.

The same is true of internal access, where a network access policy that is too closed could have an adverse effect on business productivity.

Robert Coles, partner and service leader at accounting firm KPMG, said, "The goal is to allow organisations to communicate more effectively and safely with the public and partners."


Business goals versus security

64% of senior executives want the business to store customer data; 83% admit this is a security risk

58% want to provide online access; 85% say this is a risk.

Source: Economist Intelligence Unit
Read more on Business applications