Microsoft Windows Vista Service Pack 1 to enhance Windows Vista
Development of the Microsoft Windows Vista Service Pack 1 (SP1) is under way, with Windows Vista users eagerly anticipating the arrival of the service pack.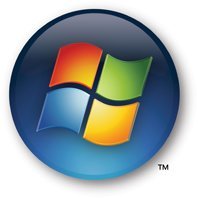 Development of the Microsoft Windows Vista Service Pack 1 (SP1) is under way, with Windows Vista users eagerly anticipating the arrival of the service pack.

Download this free guide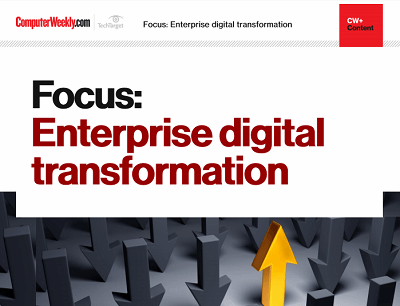 Are you digital to the transformation?
Digital transformation - the buzzword that we can't get away from. Enterprises need to accelerate their digital transformation journeys to avoid being left behind in an increasingly digital world. It's not an easy feat, but one that can be costly to get wrong. Join us as Computer Weekly takes a look at how businesses can stay on track through collaboration, innovation, and listening to user needs.
By submitting your personal information, you agree that TechTarget and its partners may contact you regarding relevant content, products and special offers.
You also agree that your personal information may be transferred and processed in the United States, and that you have read and agree to the Terms of Use and the Privacy Policy.
Windows Vista SP1 is expected to improve on many common hardware, software and networking problems with the Vista operating system, while making it more reliable and secure.
Microsoft is planning to release Windows Vista Service Pack 1 alongside Windows Server 2008 in the first quarter of 2008.
Microsoft released the first beta of Windows Vista SP1 on 24 September 2007, and it is being tested by TechBeta participants in the Windows Vista SP1 Beta Program , as well as TechNet and MSDN subscribers .
Early examination has discovered that the Windows Vista Service Pack brings enhancements to the back end, rather than front end of the Vista operating system. For example, Vista SP1 brings many networking and operational improvements.
A Microsoft whitepaper, published in August 2007, said that the Service Pack brings improvements in three areas: reliability and performance, administration experience, and support for newer hardware and standards.
Some of the enhancements that the Vista Service Pack brings include performance improvements with copying files, hibernation, logging off on domain-joined machines, support for 802.11n, IPv6 over VPN connections, support for the Secure Sockets Tunneling Protocol, and support for default third-party desktop search programs.
Most IT managers have not rushed to migrate to Windows Vista, having completed major upgrades to Windows XP in the recent past.
However, many have said they will move to Windows Vista once the Vista service pack has been released .
For these organisations, the upgrade will mean that current PCs need to undergo a technology refresh to be ready for Windows Vista's intensive memory and graphics requirements.
Windows Vista is the most graphically demanding of the Windows product family, and features the Windows Aero interface, which introduces 3D, transparent windows, and other graphical innovations.
Because of Vista's new features, Microsoft recommends that users run it on PCs with a minimum of 512Mbytes of Ram, and ideally a dual-core or Intel Pentium-class processor with a minimum of 1Gbyte of memory, plus a premium graphics card.
Windows Vista Service Pack 1 news stories/features
Microsoft quashes Vista SP1 reports >>
Gartner: Microsoft subscription licence may become 'mandatory' >>
Inside MSRC: Microsoft server flaw should be given high priority >>
Microsoft forced to make Vista changes >>
Microsoft investigates Windows Vista flaw >>
Does Vista show the path to safer IT? >>
Microsoft delays next version of Virtual Server >>
Windows Vista sales outstrip XP launch >>
Vista packs the prettiest of punches >>
New encryption options in Windows Vista >>
Windows Vista Service Pack 1 on the rest of the web
Microsoft's Windows Vista website >>
Paul Thurrot's Windows Vista SP1 FAQ >>
The current state of Windows Vista SP1 beta >>
Windows Vista Service Pack 1 will include capitulation to Google >>
Experiencing Windows Vista Service Pack 1 Beta >>
Release notes for Windows Vista Service Pack 1 >>
Windows Vista Service Pack 1 blogs
Windows Vista Service Pack 1 Beta Whitepaper >>
Microsoft starts priming the pump for Vista SP1 >>
My name is Windows Vista Service Pack 1 >>
Windows Vista Service Pack 1 images
Windows Vista Business box shot >>
Windows Vista Service Pack 1 videos
Vista Service Pack 1 video 1 >>
Vista Service Pack 1 video 2 >>
Vista Service Pack 1 video 3 >>
Vista Service Pack 1 video 4 >>
Vista Service Pack 1 video 5 >>
Read more on Operating systems software