Low-cost 10 Gigabit Ethernet targets business
In an attempt to widen the appeal of 10 Gigabit Ethernet and make it cost-effective for enterprise users to upgrade, Foundry...

Download this free guide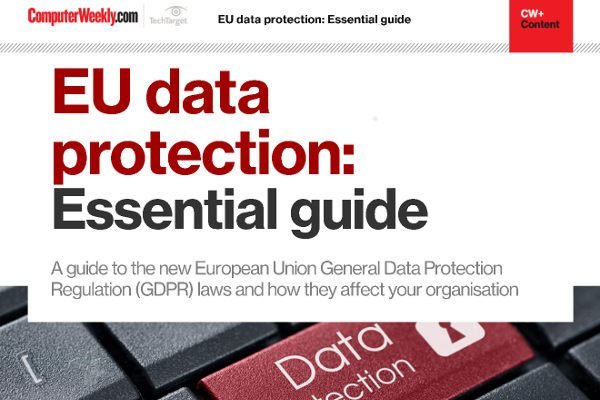 EU data protection: Essential guide
Access this guide to aid you in facing the challenges, opportunities and key actions need to consider in preparing your organisation for GDPR.
By submitting your personal information, you agree that TechTarget and its partners may contact you regarding relevant content, products and special offers.
You also agree that your personal information may be transferred and processed in the United States, and that you have read and agree to the Terms of Use and the Privacy Policy.

In an attempt to widen the appeal of 10 Gigabit Ethernet and make it cost-effective for enterprise users to upgrade, Foundry Networks has introduced a family of switches costing from £3,900.

10 Gigabit Ethernet has already established a strong position in the metropolitan area networking environment after being adopted as a relatively cheap transport layer by service providers and telcos.

Foundry's strategy is to expand on this success by taking it a step further and bringing 10 Gigabit "to the edge", or layer 2 and layer 3 environments - or the enterprise Lan.

The main enterprise IT applications driving 10Gigabit on the Lan, said Foundry, are clustered computing; grid computing; Gigabit Ethernet over copper to the desktop in engineering, Cad, video editing, animation, simulation and modelling environments; server farm aggregation; and networked storage.

Foundry's product for enterprise 10 Gigabit centres on the FES X-series switches, with the entry-level FES X424 box costing £3,900. This model has 24 10/100/1,000mbps copper ports and four 1 Gigabit Ethernet Fibre ports. To achieve 10 Gigabit the unit is expandable to include up to two 10 Gigabit ports at £2,300 per port.

This product will be available from April and will be followed by another more expensive switch in June that is equipped with 48 10/100/1,000mbps copper ports, otherwise the specification is the same.

Zeus Kerravala, an analyst at Yankee Group, said, "The growing performance and speed requirements of servers with embedded gigabit over copper connectivity and new converged applications will benefit from 10 Gigabit's move out of the datacentre to the edge of the network.

"10 Gigabit will eliminate bottlenecks and allow firms to carry storage, voice, video and other business-critical traffic on a high-speed network with simple management."

Another advantage over other high-speed internal solutions such as Fibre Channel is that Ethernet is already the network standard of choice, so staff can implement and manage it easily.

Bobby Johnson, Foundry's chief executive officer, said, "We are the first to market with a low-cost 10 Gigabit Ethernet product for edge networking, which shows our commitment to users of all sizes."
E-Handbook

E-Handbook

E-Zine
Read more on IT for small and medium-sized enterprises (SME)