Improved pay for some skills sets marks new talent wars
IT pay and bonuses have continued to increase in the first quarter of this year, reversing the decline of recent years.

Download this free guide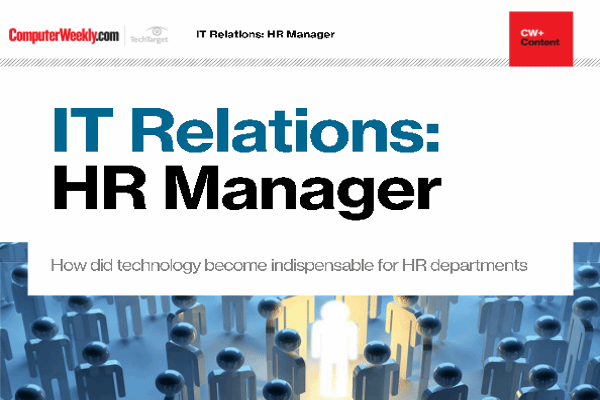 How did technology become indispensable for HR departments
HR and IT departments have begun to work closely together over the last few years. While HR historically has often received limited attention, companies now understand the key role the department plays in the business.
By submitting your personal information, you agree that TechTarget and its partners may contact you regarding relevant content, products and special offers.
You also agree that your personal information may be transferred and processed in the United States, and that you have read and agree to the Terms of Use and the Privacy Policy.

IT pay and bonuses have continued to increase in the first quarter of this year, reversing the decline of recent years.

A survey of 48,000 IT professionals in North America and Europe by research firm Foote Partners showed an in increase pay over the past year and in the last quarter. Foote Partners surveys the market for certified skills - with a supplier or industry qualification - and non-certified skills.

Pay for non-certified skills grew by 2.8%, and for certified skills by 1.6% in the first three months of 2005, the research found. Over the year, pay for non-certified skills increased by 3.6% while salaries for certified skills rose by 4%.

David Foote, Foote Partners' co-founder, president and chief of research, said, "The pendulum continues to swing to the other side. At this time last year, annual data trending was in negative numbers."

The non-certified skills that are growing in value include application development, messaging and e-mail, and networking and internet working.

Pay rates for SQL Windows, IBM Websphere and Microsoft .net have all grown by 25% or more over the past year. However, project level security, rapid application development and voice over IP were the highest paid in this category. Meanwhile wireless mark-up language, Powerbuilder and Perl all fell in value.

For certified skills, application development, networking and systems administration were the top three in increasing pay. Pay rates for Cisco certified security professional, certified information systems auditor and HP/ Compaq all grew more than 15%.

Certified skills that lost value over the past two years include beginner certifications, webmaster and Siebel SCC.

"Overall, our findings indicate the re-emergence of talent wars, but on a smaller scale than in the past and industry-focused, particularly in IT professional services," Foote said.

"This is very positive news indeed for tech workers wondering what to do about their careers and considering consulting as a career choice rather than temporary employment between jobs."
Read more on IT jobs and recruitment