Construction firm speeds work allocation with mobile roll-out
Construction firm McNicholas plc has deployed mobile devices featuring a customised worktime management application to 800 staff.
Construction firm McNicholas plc has deployed mobile devices featuring a customised worktime management application to 800 staff.
McNicholas plc, which generates income of £150m a year from contracts with London Underground operator Metronet Rail and utilities companies, can now send details of new jobs directly to employees' handsets via Orange's GPRS network.

Download this free guide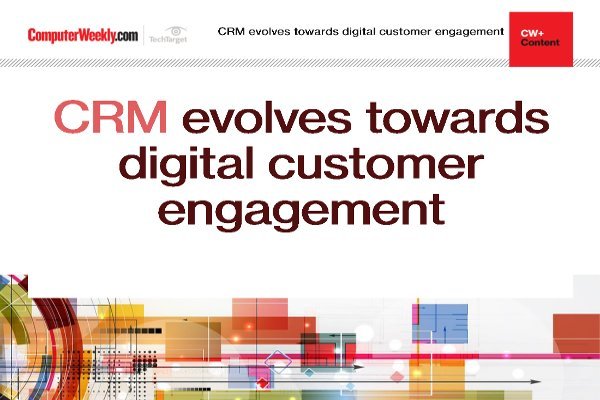 Enhancing digital customer engagement with CRM
Learn about customer relationship management has evolved towards engaging with customers through every channel, with digital at the forefront.
By submitting your personal information, you agree that TechTarget and its partners may contact you regarding relevant content, products and special offers.
You also agree that your personal information may be transferred and processed in the United States, and that you have read and agree to the Terms of Use and the Privacy Policy.
The application has been integrated with McNicholas plc's head office proprietary worktime management system.
Boyd Neal, McNicholas plc's IT manager, said the mobile deployment was the company's "most important IT project".
Prior to the deployment of the mobile application, some staff would have to visit the firm's offices to receive paper-based job sheets and other instructions.
Neal said, "We used to have gangs out and about, accessing the enterprise works management system using paper-based processes. Decisions were made 12 to 24 hours after new jobs were created at head office."
Jeremy Green, principal analyst enterprise mobility at Ovum, said, "The business case for deploying handheld devices to blue-collar workers in process-centric industries is often far greater than deploying them to senior management. The productivity of blue collar staff is heavily monitored and the gains from new technology are easily quantified."
In the past, he added, organisations believed they had to deploy ruggedised PCs and handhelds to blue-collar staff, but with falling hardware costs and the speed of technical change, it may make more sense to deploy commodity products running powerful applications, accept there will be some breakages, and write off the investment after 18 months.
The cost of the McNicholas plc deployment, including devices, GPRS tariffs and development of the customised mobile application, was less than £100,000.
Neal said the benefit from this investment was not necessarily quantifiable. "When you are on an emergency, for example, you might be able to deliver more quickly because of it," he said.
All the devices run on Microsoft's Windows Mobile operating system, including 30 devices featuring wireless e-mail that have been given to the company's senior management.
Neal said company directors had wanted Blackberry devices, but he had chosen products running the Windows Mobile operating system because the worktime management application would not run on the Blackberry OS.

Read more on Business applications