Case Study: Media 100
Video editing solutions can offer more than cuts and effects. One London company is using Media 100 to bring clients' video...
This Article Covers
RELATED TOPICS

Download this free guide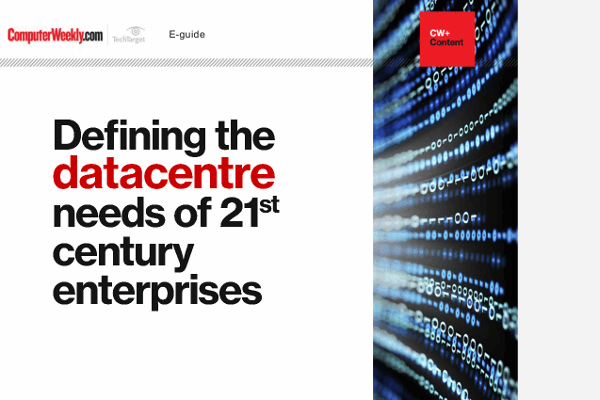 Defining the datacentre needs of 21st century enterprises
A collection of our most popular articles on datacentre management, including: Cloud vs. Colocation: Why both make sense for the enterprise right now; AWS at 10: How the cloud giant shook up enterprise IT and Life on the edge: The benefits of using micro datacenters
By submitting your email address, you agree to receive emails regarding relevant topic offers from TechTarget and its partners. You can withdraw your consent at any time. Contact TechTarget at 275 Grove Street, Newton, MA.
You also agree that your personal information may be transferred and processed in the United States, and that you have read and agree to the Terms of Use and the Privacy Policy.

Video editing solutions can offer more than cuts and effects. One London company is using Media 100 to bring clients' video projects to the widest possible audience





London-based company, Printout Video Publishing Ltd was founded in the late 1980s by senior partner, Carl Fuss.

When the company first started it offered a single service: producing still images from videotape using Quantel Paintbox hardware. Today, Printout and its subsidiary, Tidal Creative Ltd, offer several services to the video and graphic design industries. These include video editing and transferring clients' video projects to a wide range of distribution formats including videotape, DVD and CD-ROM. The Media 100 video-editing system is used extensively throughout the company. Parent company, Printout Publishing, offers a bureau service transferring computer video files, such as QuickTime movies, AVIs and animations, onto Digital Betacam Video tape. Unlike conventional video rushes, these computer files do not need to be captured or "digitised". They are imported directly into the Media 100 system from Compact disc or Zip drive. Once loaded, any necessary changes such as resizing are made. The project is then played out to Digital Betacam videotape, a standard in broadcast and advertising. Clients' video projects can also be encoded as a wide range of computer files. Sequences can be exported as AVIs or QuickTime files for use on the Internet and CD-ROM projects or as MPEG-2 files to be mastered to DVD. In this process, video images are imported into Media 100 at the highest quality possible. The sequence is finalised in Media 100 and then exported to the company's suite of accelerated encoding software, including Heuris MPEG Professional and Media Cleaner Pro, to be converted to MPEG 2, QuickTime and AVI files. Printout Video Publishing recently founded a subsidiary, Tidal Creative, to create promotional material for clients including Swatch and the Drury Lane Theatre. This material is used to promote specific events such as fashion launches and, in the case of the Theatre Royal, an end-of-tour presentation. Tidal Creative specialises in pieces which combine video images, usually supplied by the customer, and graphics, generated by in-house designers, using packages such as Adobe PhotoShop and After Effects. These images can be imported directly into Media 100. Once imported into the package, video clips can be edited into a single sequence. Then transitions, such as dissolves and wipes, can be added and graphical elements, such as titles and captions, can be overlaid. The finished product can be outputted to Digital Beta tape. However, according to Senior Partner, Carl Fuss, clients often require the material to be encoded as MPEG 2 files and then mastered as a DVD disc. "A lot of customers regard DVD as a much easier format to use for corporate presentations. Video recorders can chew tapes or jam. With DVD, you just press play and forget about it." Fuss continues to explain why Media 100 is the best system for the company. "We find Media 100 is working out very well. It's quick, reliable and versatile as well as being easy to use. Above all, it's quick. Jobs come in, they're done and they're out. That's what people want." He continues to describe how the system has benefited his design company in particular. "With Tidal Creative, working with Media 100 gives us the ability to work with packages such as After Effects, Illustrator and PhotoShop. Most importantly, our designers don't have to spend time thinking about the technical aspects of a job. Just how it looks." Richard Pitt