Business intelligence software has steadily emerged as a hot topic in recent years. In 2011, most companies will again focus their software investment plans on business intelligence (BI). More than 49% of the companies that responded to Forrester's recent software survey have concrete plans to implement or expand their use of BI software in the next 24 months. But interest in BI software and spending money to adopt BI tools and processes do not necessarily translate into successful implementations: Forrester's most recent BI maturity survey indicated that enterprise BI maturity levels are still below average (2.75 on a scale of 5, a modest 6% increase over 2009).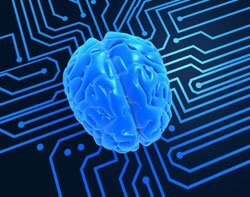 Implementing BI requires using best practices and building on lessons learned. Using best practices and learning from past mistakes make a significantly greater contribution to successful BI implementations than technology and architecture alone, for several reasons. First, end-to-end BI architecture and implementations require closely coordinated integration efforts to put together multiple components like data sourcing, integration, modelling, metrics, queries, reports, dashboards, portals, and alerts.
Second, it's tricky for anyone to define future BI requirements, as the business and regulatory climate may change significantly.
Last but not least, if you get three people in a room, you'll typically get five opinions on how best to derive, calculate and use metrics like customer profitability. As a result, creating successful BI strategies, processes, and applications takes years of experience - and, alas, learning from failed implementations.
BI technologies and processes have not kept pace with business realities. In the past 10 years, enterprises pretty much solved the problems that plagued typical BI implementations in the 1990s: data and information silos and unstable, poorly scalable BI technologies. But while earlier-generation BI technologies have matured into industrial-strength solutions - function-rich, scalable, and robust - they have largely failed to address one simple, pragmatic business reality: the need for flexibility and agility.
Furthermore, in the past few years, businesses have begun to realise that their enterprise standard BI approaches, while suited to addressing most current business requirements, are neither flexible nor agile enough to react and adapt to information requirements that seem to change with ever-increasing speed.
The second reason for BI not meeting expectations is that centralisation has not led to agile, streamlined BI implementations. All of the well-intentioned and seemingly noble efforts of the past decade to streamline previously siloed BI environments via centralisation often had unfortunate negative side effects. Yes, centralisation and consolidation save costs, reduce duplication of effort and have proven key to achieving "a single version of the truth". But unfortunately, consolidated BI environments, managed and run by a shared services organisation, create additional processes that are too often bureaucratic. Getting anything done requires multiple sign-offs, coordination efforts by multiple stakeholders, and "building permit" approval processes.
As a result, centralised BI environments are anything but agile. Indeed, our BI survey data suggests that the number of respondents planning to consolidate their BI environment is decreasing - from 40% in 2009 to 38% in 2010. It's a slight decrease, but a decrease nonetheless.
Something radical needs to happen to make BI implementations more successful so they can effectively support untamed business processes. And while agility will not cure all of BI's current ills, it provides the most important best practices and leverages a key capability of the underlying BI technology to help close the gap that earlier-generation BI processes and technologies create.
It's not just about the agile software development methodology, which is nothing new. Agile business intelligence is an approach that combines processes, methodologies, organisational structure, tools, and technologies that enable strategic, tactical, and operational decision-makers to be more flexible and more responsive to the fast pace of changes to business and regulatory requirements. But agile development by itself is not enough for BI, so it is wise to adopt multiple best practices and next-generation technologies to make BI more flexible.
Start by adapting your organisational structures and enterprise culture for agility. No technology or processes can address BI challenges if a company's organisational structure and enterprise culture are not already on firm, agile ground. Once the organisation is aligned for agility, the next step is to consider and implement agile BI processes.
While some best practices can stand on their own, others require the application of next-generation BI technologies. In the past, BI vendors and BI application developers focused on business and operational functionality and architectural robustness. In most cases, these features have become commoditised. BI vendors and developers now need to concentrate on next-generation technologies. These technologies can be categorised as "agile" and refer to four major subcategories of agility: automated, pervasive, unified and limitless. Each of these new technologies stands on its own and is independent of the others.
First and foremost, firms need to automate BI processes and steps (all the way from data sourcing to delivering reports, dashboards and alerts) as fully as possible to eliminate manual work and free up valuable human resources for analysis and other value-added tasks. Next, it's quite a paradox that, as BI initiatives attempt to bridge data and information silos, BI technology itself is not unified. Today, different BI tools address various BI use cases, such as historical and predictive or batch based and real time BI applications.
Next-generation BI brings all of them together in a unified platform. After automation and unification, companies should address pervasiveness. How? Make enterprise BI applications available wherever and whenever strategic, tactical, and operational decision-makers need to analyse information, make decisions and act. This category includes technologies such as mobile, cloud and embedded BI.
Finally, earlier-generation BI applications have too many limitations. For next-generation BI to be able to face the challenges of the modern business world - a world that does not fit into nice, neat models - it must operate on information without any borders or restrictions using technologies line in-memory and other BI specific databases.
This is an extract from the Forrester report Trends 2011 And Beyond: Business Intelligence (March 2011) by vice-president and principal analyst Boris Evelson. Boris blogs at: http://blogs.forrester.com/boris_evelson
---
Read more about business intelligence
This was first published in September 2011