Baan users told to get ERP right before touching Net software
Baan customers and partners are being advised to get their initial enterprise resource planning software implementations right...
Baan customers and partners are being advised to get their initial enterprise resource planning software implementations right before considering the company's Web-collaboration products.
Cliff Saran
Reaction to the company's announcement of a Web-collaboration product line this week focused on implementation difficulties found with the company's ERP software.

Download this free guide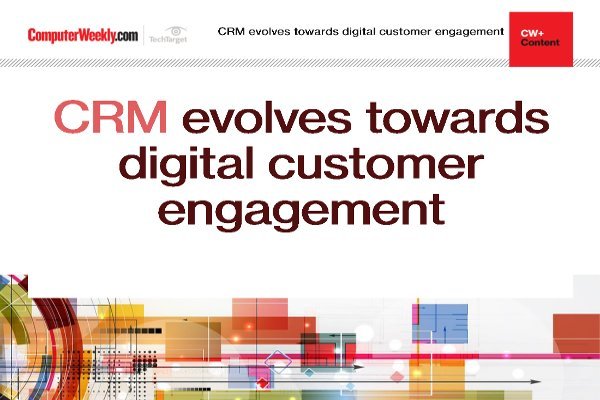 Enhancing digital customer engagement with CRM
Learn about customer relationship management has evolved towards engaging with customers through every channel, with digital at the forefront.
By submitting your personal information, you agree that TechTarget and its partners may contact you regarding relevant content, products and special offers.
You also agree that your personal information may be transferred and processed in the United States, and that you have read and agree to the Terms of Use and the Privacy Policy.
Graham Fisher, an analyst with Bloor Research, said, "A lot of companies are still struggling with their ERP rollout. Businesses need to have their house in order before they can make a successful transition to the Internet."
Peter Corbett, managing director of Baillie Associates, a reseller that last year swtiched from working with Baan to Navision, said, "Most of the issues I faced implementing ERP prior to Y2K were getting [the software] up and running."
Corbett noted that there had been lower demand for e-business software this year compared to 2000. "Users realise that to deliver on all the promises of e-business they need to get their business processes right," he said.
The new iBaan family of Internet-enabled Web collaboration applications includes iBaan Portal, an employee Web site providing access to corporate information including dynamic data and OpenWorld - an XML development platform designed to help users integrate third party and legacy applications with the iBaan products.
The Baan product family also incorporates a suite of e-business applications covering areas such as customer accounts and procurement. There is a collaboration tool and a new Web interface for iBaanERP 5, the company's ERP system.
Commenting on the iBaan strategy, Fisher said, "This looks like Baan jumping on the net collaboration bandwagon." He said the strategy was an obvious one for Baan and its channel partners to sell products and services to the existing customer base.
In a results statement issued last week, Baan's parent company Invensys reported that the software line had become profitable again. The announcement followed a prolonged period of unprofitability, leading to Baan's eventual sale to Invensys.
Read more on Business applications