Accenture: Smartphone apps provide ideal model for deterministic software
Chief information officers should consider the smartphone as their number one target for deploying applications.
This Article Covers
RELATED TOPICS
Chief information officers should consider the smartphone as their number one target for deploying applications.
In an interview with ComputerWeekly.com, to tie in with the Accenture Technology Vision 2011 report, Mike Redding, global managing director at Accenture Technology Lab, discussed why software development today was too complex from a usability perspective.

Download this free guide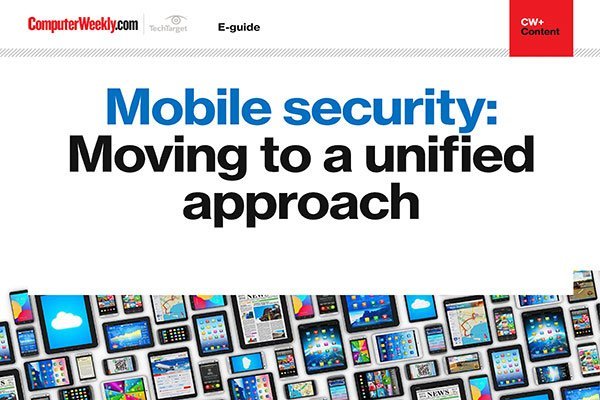 3 expert insights into how mobile security is evolving for business
Download this e-guide to read expert insights into how the current trends in mobile security strategy are showing a move from mobile device management, to enterprise mobile management and unified endpoint management - indicating an evolution towards a unified approach to mobile security.
By submitting your personal information, you agree that TechTarget and its partners may contact you regarding relevant content, products and special offers.
You also agree that your personal information may be transferred and processed in the United States, and that you have read and agree to the Terms of Use and the Privacy Policy.
Unlike a general purpose PC, the smartphone is restrictive. It has a small screen, probably limited input and low processing power. This means general purpose applications do not offer a good user experience when run on a smartphone. Smartphone applications need to be developed around the task the user wants to achieve. In many ways, they can be described as deterministic, meaning they offer the user a finite number of ways to achieve a task.
"Developers need to recognise that there are many examples of good design. They have to do better."
Chief technology officer at Best Buy and founder of Geek Squad, Robert Stephens, recently spoke about why business must develop for the smartphone first, then more complex devices like PCs and tablets. In an interview conducted by the Center of Sustainable Journalism in the US, he said: "Smartphones will be the central device we interact with the most, Don't build a website; build a smartphone first, then for the larger screens.
Bola, Rotibi, research director, Creative Intellect Consulting, said companies like Adobe were pushing the idea of developing for smartphones first. "Adobe's direction is to building first on small form factor devices like smartphones is makes it easier to then develop for a full web site, than building the website first then optimising it for a smartphone." However, she warned that applications have different requirements, which may hamper a smartphone-first strategy. "The merit of a mobile first strategy, is that you start thinking about the user interaction first."
Read more on Mobile hardware