News
Stay informed about the latest enterprise technology news and product updates.
Only 4.2% of India's engineers are fit to work in a software product firm
Only 4.2% of India's engineers are fit to work in a software product firm and just 17.8% at an IT services company.
These are the statistic revealed by a company set up by two Indian techies, which has tested thousands of Indian engineering and computer science graduates.

Download this free guide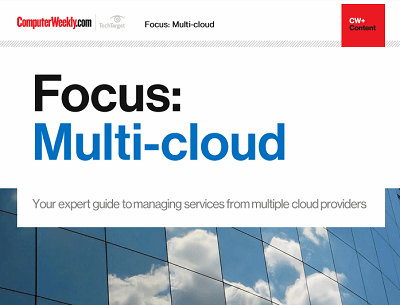 The maturity of the enterprise public cloud
Many IT leaders are increasingly coming round to the idea that sourcing services from one or more providers might be the best way to go. Join us as Computer Weekly takes a closer look at the multi-cloud approach and what providers are doing to capitalise on the trend.
By submitting your personal information, you agree that TechTarget and its partners may contact you regarding relevant content, products and special offers.
You also agree that your personal information may be transferred and processed in the United States, and that you have read and agree to the Terms of Use and the Privacy Policy.
According to an article in the Economist, brothers Himanshu and Varun Aggarwal have set up the company known as Aspiring Minds.
The Economist said the test, used by the brothers' company, is similar to the Graduate Record Examination required by American universities. It tests analytical, verbal and quantitative skills and looks at people's personalities. It has used this standardised test on thousands of engineering and computer-science students in India.
Indian computing graduates are used in their thousands by UK businesses.
And there are mixed views on whether they have the skills to to the job here in the UK.
A questionnaire promoted by this blog recently had some interesting findings in regard to the suitability of offshore workers onshored in the UK. There were 170 respondents.
– The questionnaire asked the question: If you have worked with offshore suppliers, do you think their staff really have better skills and experience than UK IT staff?
The survey said: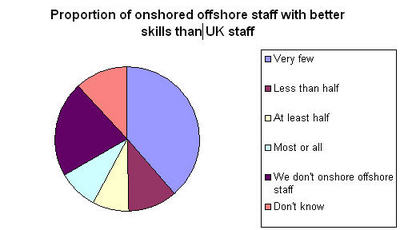 – The questionnaire also asked: What proportion of these onshored staff actually have the level of experience and skills you would expect for these roles?
The survey said: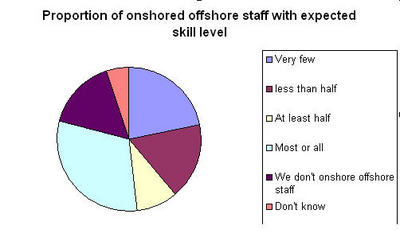 My latest quick questionnaire is about the success of IT outsourcing contracts. Please fill it in here.