Is the greatest IT acronym for Indian IT?
The IT industry is littered with acronyms. It is something close to my heart.
When I went for a my first reporter job in the IT sector, having previously reported about business supplies and politics, a job advert asked whether I knew what ADSL was. I didn't have a clue.

Download this free guide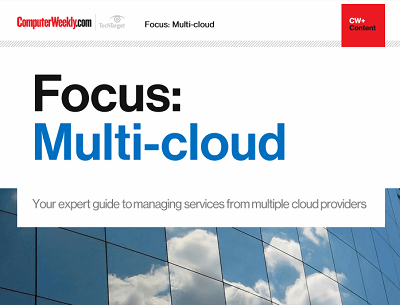 The maturity of the enterprise public cloud
Many IT leaders are increasingly coming round to the idea that sourcing services from one or more providers might be the best way to go. Join us as Computer Weekly takes a closer look at the multi-cloud approach and what providers are doing to capitalise on the trend.
By submitting your personal information, you agree that TechTarget and its partners may contact you regarding relevant content, products and special offers.
You also agree that your personal information may be transferred and processed in the United States, and that you have read and agree to the Terms of Use and the Privacy Policy.
After over a decade in the IT sector I have seen them all. WAP, WAN, SSL VPN, BRIC, EMEA etc. The more time that passes the worse they get.
But I heard a great one today, and useful too. Rather than refer to the Indian IT suppliers or reel them off, why not just say SWITCH. Satyam, Wipro, Infosys, TCS, Cognizant and HCL. Brilliant. Sorry Mahindra Satyam we know you changed your name but I don't want to spoil a great short-cut.
This was courtesy of Equaterra's UK head Lee Ayling who I met today. This is how staff at Equaterra make life easier when talking about thye Indian suppliers.
What is the best IT acronym you have ever seen?
Just a bit of light blogging for a friday.