News
Stay informed about the latest enterprise technology news and product updates.
40% of UK IT professionals have spent time out of work in the last 5 years

Download this free guide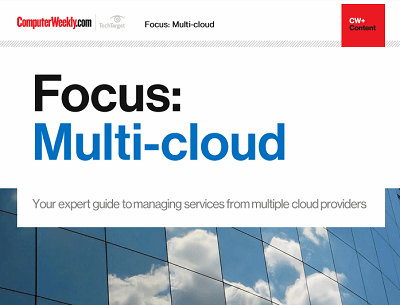 The maturity of the enterprise public cloud
Many IT leaders are increasingly coming round to the idea that sourcing services from one or more providers might be the best way to go. Join us as Computer Weekly takes a closer look at the multi-cloud approach and what providers are doing to capitalise on the trend.
By submitting your personal information, you agree that TechTarget and its partners may contact you regarding relevant content, products and special offers.
You also agree that your personal information may be transferred and processed in the United States, and that you have read and agree to the Terms of Use and the Privacy Policy.
Here are the final stats from the survey I have been presenting recently.
A reader set up the survey to help shed light on the debate surrounding the UK IT skills shortage. There was a healthy 170 respondents.
This post looks at how long the respondents have spent out of work in the last 5 years.
The questionnaire asked: How many months have you spent out of work in the last 5 years?
The survey said: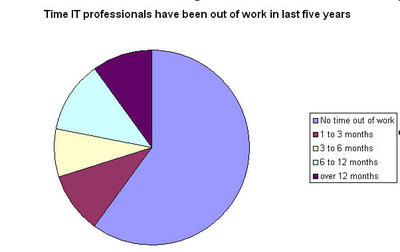 Thankfully the largest group (60%) have not been out of work in the last five years. Good going in the light of the recession.
But that still leaves a significant 40% that have spent time out of work and almost 10% that have been out of work for over a year.
It is important to realise we have not differentiated between in-house IT staff and contractors.
Please click here to complete my latest quick survey about the how outsourcing contracts deliver against agreements.