Photo gallery: Top 25 Most Influential Women in UK IT 2014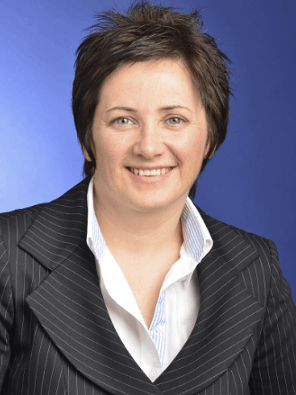 Edel McGrath is the CIO for KPMG (UK) LLP, one of the largest global professional services firms and recognised as one of the "big four" audit firms.  The UK firm is the second largest member firm in the KPMG global network and the largest member firm in the Europe, Middle East, Africa and India region.  KPMG in the UK operates in 22 offices and around 12,000 partners and staff.   
As well as her UK CIO role, Edel sits on the Global IT Steering Group and has a key role in the EMA region CIO network.   Having been with the firm for some 20 years, Edel originally joined the firm in an admin role and today is a role model in the KPMG Reach Programme, designed to support female managers in their career progression.  
An innate passion and strength for people leadership and people engagement, Edel has worked hard to understand the business issues to support the development of KPMG's IT Strategy and deliver technology to make colleagues' lives easier and ensure optimum productivity. In her time with KPMG, the changes in technology have been dramatic, and no more so than in the past 12-24 months with the increasing demand for mobile technology.
View All Photo Stories