Photo gallery: Top 25 Most Influential Women in UK IT 2014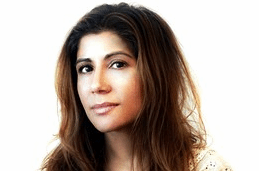 Bindi Karia currently leads Silicon Valley Bank's early stage efforts as vice-president for origination and entrepreneur commercial banking. She has spent much of her career in and around the startup ecosystem, most recently as the venture capital/emerging business lead at Microsoft UK where, for five years, Karia led BizSpark in the UK (now known as Microsoft Ventures). She focused on how Microsoft could drive success for early-stage technology businesses, as well as being responsible for working alongside the UK investor community, including venture capitalists and angels on behalf of Microsoft. 
She also sits on many industry advisory boards and has been recognised in many industry league tables over the years. Karia has recently been appointed as a trustee for Startup Weekend Europe. She's also an active mentor and supporter of many of London's top incubators, including Seedcamp, TechStars, Startupbootcamp, Wayra, Entrepreneur First and Level39.
View All Photo Stories