Photo gallery: Top 25 Most Influential Women in UK IT 2014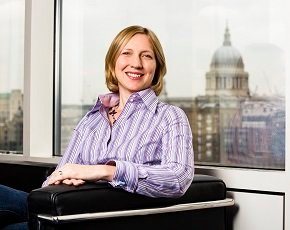 Christina Scott was appointed chief information officer for the Financial Times in May 2012. She is responsible for technology across the FT Group, working closely in partnership with editorial and commercial areas and reporting to John Ridding, CEO. 
FT Technology is a 400+ global team based in London, New York, Hong Kong and Manila. It is responsible for building and operating the infrastructure, business applications, data and consumer products across multiple platforms. The team includes an innovation team – FT Labs – which developed the award-winning HTML5 FT web app. 
Christina has over 20 years' experience across the media, IT and engineering industries, along with a strong track record in designing and delivering commercial and editorial services and innovations. Before joining the Financial Times, she worked in technology across a number of media companies, including the BBC, BT Vision, News International and ITV Digital, and spent several years as a consultant at Accenture.
View All Photo Stories