Microsoft brings Surface Pro tablet to the UK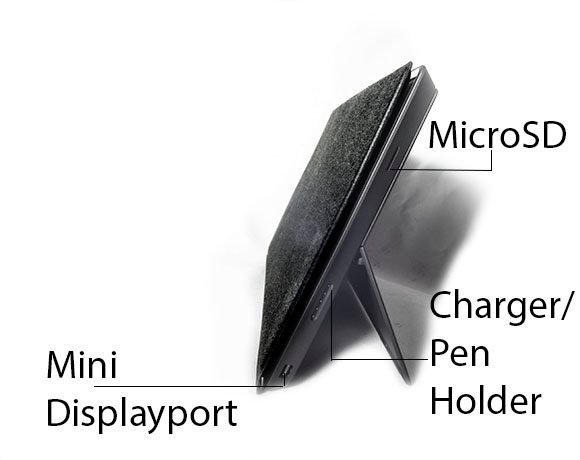 There are more than 2,400 Windows 8 and Windows RT devices currently shipping. The Surface Pro is a premium product, sitting at the upper end of tablet pricing.
From a quick test watching Coast on BBC iPlayer in high-definition, the display seems quite impressive. Sound from the built-in speaker is perfectly acceptable, while the headphone socket gives superior audio performance using decent headphones.
The shiny screen will be prone to glare, but it is still quite usable even in bright sunlight.
The base cost does not include a keyboard, but the Surface Pro ships with video adaptors for HDMI and VGA-equipped displays. 
Like the original Surface, Microsoft sells a keyboard that attaches magnetically to the base. The touch keyboard costs £99, while the "type" is priced at £109.
When equipped with a keyboard and 128GB of storage, the Surface Pro is a fully functional 10.6in Intel Core i5-powered laptop computer.
The 10.6in ClearType HD display offers a resolution of 1920x1080, ie as good as the best laptops. At 1.3cm deep and weighing just under 1kg, it is chunkier and heavier than an iPad, but Apple has yet to develop a tablet capable of running MacOS. As it is an Intel-powered PC, in theory, Surface Pro should be able to run MacOS, Linux or any other x86-compatible OS. 
Computer Weekly particularly liked the pen, which works a treat on standard Windows applications. It is likely many professional users will also buy the keyboard, taking the overall price above £900, which some may feel is quite expensive – but then the Surface Pro is an extremely versatile device. 
View All Photo Stories