Photo gallery: Top 25 Most Influential Women in UK IT 2014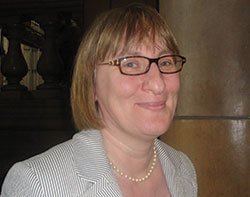 Susan Cooklin is CIO at Network Rail. Her career has spanned over 20 years in financial services, leading business, technology and operational teams across global organisations. 
Last year, she took on the added responsibility for finance and HR shared services at the rail operator, which saw her team expand from 600 to 1,000 people. 
Cooklin ran a business change programme in the corporate banking division of Barclays, where she worked for seven years before joining Network Rail in 2006 as head of IT delivery.
Network Rail was recently crowned IT Ambassador at the Real IT Awards, held by The Corporate IT Forum after Cooklin expressed concerns about the decreasing number of women entering the UK's IT sector. National Rail won the title for its competition to encourage more girls into the tech sector. The  "Could IT Be You?"competition was designed by six women from National Rail's 500-strong IT team, with the aim of highlighting what a career in IT is like.
View All Photo Stories