FDM everywoman in technology awards 2016 winners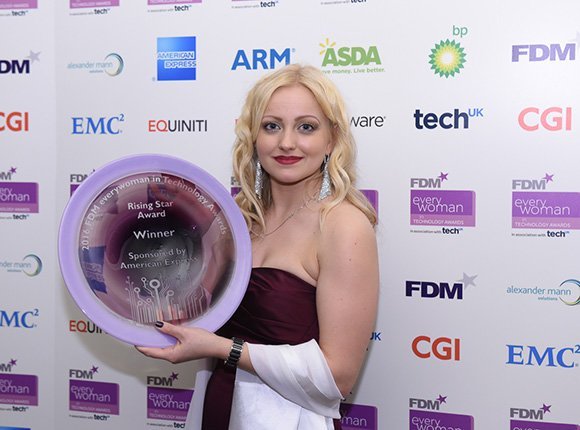 Source:
Photo by Steve Dunlop
The 2016 everywoman in technology rising star award was sponsored by American Express.
Winner Jessica Leigh Jones from South Wales is an engineer at Sony UK Technology and has only recently taken up her role.
Jones hopes to use her new role at Sony to inspire others and act as a mentor and ambassador for other female engineers.
The awards, sponsored in 2016 by FDM, are designed to showcase many of the great women working in science, technology, engineering and maths (Stem) careers.
View All Photo Stories