FDM everywoman in technology awards 2016 winners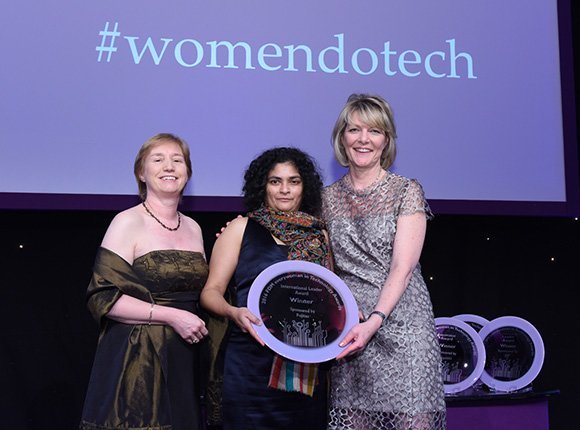 Source:
Photo by Steve Dunlop
The 2016 everywoman in technology international leader award was sponsored by Fujitsu.
Winner Janhavi Rao from New York is pictured here with everywoman co-founder Karen Gill and Fujitsu's UK and Ireland CEO, Regina Moran.
Rao is head of compliance technology at Barclays, and manages a team of more than 280 employees from different disciplines.
Her permanent employees, of which there are around 120, are based all around the world in countries including India, Israel, the UK and the US.
The awards, sponsored in 2016 by FDM, are designed to showcase many of the great women working in science, technology, engineering and maths (Stem) careers.
View All Photo Stories