FDM everywoman in technology awards 2016 winners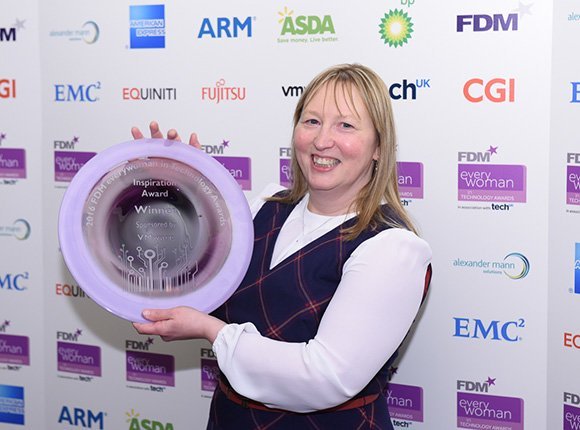 Source:
Photo by Steve Dunlop
The 2016 everywoman in technology inspiration award was sponsored by VMware.
Winner Carol Marsh from Edinburgh is an electronics design process manager for Finmeccanica Airbourne & Space Systems Division.
Marsh delivers training courses and assists with career development and recruitment of engineers, whilst also ensuring Finmeccanica Airbourne & Space Systems Division's electronic designs follow Civil Aviation compliance processes. Her remit covers 30 sites across the UK and Italy and handles more than 120 designs.
The awards, sponsored in 2016 by FDM, are designed to showcase many of the great women working in science, technology, engineering and maths (Stem) careers.
View All Photo Stories