FDM everywoman in technology awards 2016 winners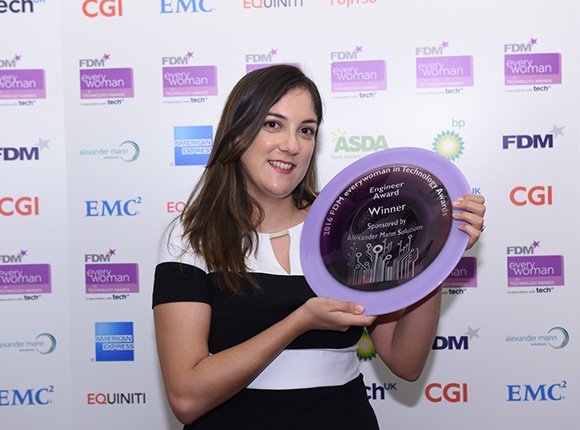 Source:
Photo by Steve Dunlop
The 2016 everywoman in technology engineer award was sponsored by Alexander Mann Solutions, and was a new category for 2016.
Winner Emma Thomas from London is an M&E engineering and support senior engineer who has worked on two major projects for Virgin Media.
One of her projects assessed the life-cycle footprint of Virgin Media's Super Hub 1 and the other was a Pilot Solar PV project.
The awards, sponsored in 2016 by FDM, are designed to showcase many of the great women working in science, technology, engineering and maths (Stem) careers.
View All Photo Stories