Sergey Nivens - Fotolia
Engineering company uses HR technology to cut staff leaving rates
Aveva has seen its employee attrition rate fall by 5% a year, partly as a result of its investment in HR technology
Engineering software company Aveva has replaced out-of-date HR technology with a cloud-based HR platform in a project that has paid for itself in 18 months.
The company, which has a turnover of £200m, has grown from 500 employees to about 1,700 in 55 countries over the past 10 years.
The company's cloud-based HR system, known internally as People Zone, has played a role in helping Aveva hold on to its staff in a competitive labour market.
The firm has seen its employee attrition rate fall by about 5% a year, partly because of its investment in HR technology, said Clare Bye, executive vice-president for human resources.
"About 50% of our new joiners leave within the first two years, and that is something we have been able to look at and drill down into in a more detailed way since we have had the system to understand why this happens," she told Computer Weekly.
Aveva decided to replace its existing HR technology, Snowdrop, two years ago after changing its internal lines of reporting.
"We needed a better system to cope with the number of employees, the diversity of their location, and better-quality information to share with regional operations managers," said Bye.
The company, which chose technology from a mid-sized HR specialist, has rolled out software to manage its recruitment processes, performance reviews and appraisals.
"We are now able to track attrition rates and sickness much more quickly, and respond much more quickly than we would have done in the past, so we can start to see trends and start to see maybe where we have an issue," said Bye.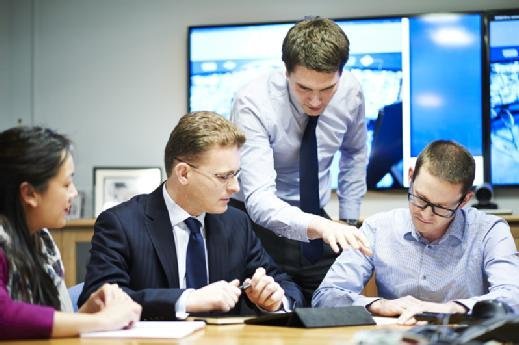 It took about six months to clean and update employee data that was previously held in the Snowdrop HR system. The replacement, Fairsail, feeds data directly into the company's financial reporting system, TM1, so data accuracy was important, she said.
"We discovered we had employees that we did not even know were employees. People we thought were consultants but were actually employees. There were probably a few people we thought were no longer working for us, who in fact were."
We discovered we had employees that we did not even know were employees

Clare Bye, Aveva
The exercise revealed that Aveva's operations in Asia were far more rigorous about data quality and governance than its operations in the UK and the US.
Aveva, which now reckons 96% of its HR database is accurate and up to date, is using the technology to help it hold on to top-performing employees.
The company employs 400 people in Hyderabad, India, home to more than 1,300 high-tech firms.
"In India, attrition is much higher, and in Hyderabad we are competing with Google and Facebook, and soon Apple is coming to town," said Bye. "It is tough with a less-known brand to retain people, so I think we have got better at tracking [attrition rates] using Fairsail almost weekly."
Read more about HR technology
Cargotec, a multinational cargo handling company, claims to have saved over €2m since rolling out a cloud HR service to serve its 11,000 employees.
A multimillion-pound project by Rolls-Royce to replace the HR systems used to manage more than 40,000 employees will pay for itself within two years.
Culturally, in India it is important to be seen to move up the career ladder. Last year, Aveva introduced a revised structure and six monthly performance reviews, which give its Indian staff the opportunity to be promoted at least twice a year.
In Europe, flexible working has proved a more important way of retaining valuable employees.
"Sometimes people leave because they need to take some time off," said Bye. "It is easier to send them off on a sabbatical for six months, then bring them back again, than to hire someone else, who may not work out."
The company is developing online dashboards for senior managers that will show them what the attrition rates are in their teams, by gender, salary and other measures.
It is also looking at ways to benchmark its staff retention rates against other engineering companies. That project is likely to start next year.
Succession planning
Bye also plans to use the Fairsail technology to help the HR department improve succession planning, training and talent management.
The company currently uses Excel spreadsheets and paper-based planning grids, but the process is "clunky", said Bye, "and we don't do it particularly well".
Currently, because of notice periods, it can take Aveva three to six months to fill a vacancy. "We often find ourselves scrabbling around when someone more senior leaves," said Bye.
The technology will help Aveva identify which areas of the business will be most at risk if people leave, while at the same time offering staff the right training and experience, so they can take on more senior roles.
As most senior roles at Aveva come with responsibility for multiple geographies, it needs to plan to offer people experience in working different territories.
Performance reviews
The company also plans to use the HR system to replace paper-based performance reviews. In future, managers can tick a box saying that an employee will be ready for a promotion in six months' time, for example.
"When people start to see others moving internally, they may be encouraged to stay a bit longer, so it starts to form part of our employee value proposition, and how we see ourselves as an employer," said Bye.
Choosing the right technology
Aveva hired an HR analyst to help it choose the right HR technology.
The company evaluated a range of HR technologies, but settled on a mid-sized specialist, Fairsail, rather than one of the larger suppliers.
"We wanted to work with an organisation that faced similar challenges that we face, being a mid-sized company, which was going to work with us and would be flexible enough to adapt," said Bye. "And there were budgetary limitations."
A team comprising three HR specialists, an IT project manager and specialists from Fairsail managed the project.
Aveva has set up a team of People Zone champions, bringing HR and IT staff together every quarter to discuss feedback from staff and plan the next stages in developing the technology.
Lessons learned
Bye said it was often easy for HR staff to be taken in by the technical features offered by HR technology suppliers at exhibitions or conferences.
"What you have to do is think about the size of your organisation, where your business is heading, and what are your absolute, key strategic imperatives, and back-engineer from there," she said.
Bye said that if she was conducting a similar project again, she would be stricter about ensuring that all HR managers in the company use the system.
"For recruitment, succession planning and performance review, I think we need to make sure that, certainly in HR, we are completely compliant, and are persuading our managers to really engage with the system as well."