okolaa - Fotolia
CIO Interview: Andy Williams, Save the Children
The global CIO at Save the Children discusses why one size never really fits all and how IT is transforming to provide digital initiatives
Andy Williams, global CIO at Save the Children, sits in a breakout area of the charity's London head office, near Trafalgar Square.
The area is festooned with flags in celebration of the recent European Football Championship in France.
Williams tells me he drew Switzerland in the office sweepstake, meaning his participation drew to a close at an early stage. His IT career, however, is very much on an upward trajectory.

Download this free guide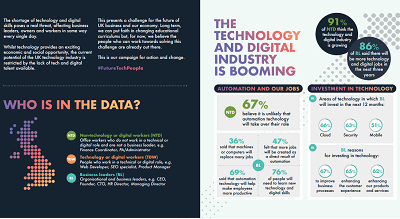 Infographic: How to future-proof UK technology
There is no doubt that the technology industry is booming right now, bringing with it exciting social and economic opportunities. However, there is a real fear that the UK industry may be stunted due to the lack of talent available. This e-guide helps to break down the future fears and expectations of dozens of business leaders and tech workers.
Williams spent more than 20 years on the consultancy side of the IT industry. He worked for Accenture for 15 years and subsequently spent time with KPMG, IBM and Wipro.
Willliams was head-hunted by consumer giant Unilever in 2007, where he spent five years running IT transformation. He held two key roles at Unilever, vice-president of IT global services and head of IT for Europe, the second of which involved getting agreement to move a significant part of European IT services to Bangalore.
He considered moving to India for a couple of years to help run the project, but decided to stay in Britain due to family commitments.
Williams recognised he had been involved in some heavy transformation work at Unilever and was keen to apply this knowledge in a different environment. He joined Save The Children in October 2012. The opportunity to drive change was a key attraction.
"The recruiters were looking for a CIO who could come in and create a global IT organisation," he says.
"I recognised the ambition. The organisation is almost 100 years old and has traditionally been run as distinct national charities. The chance to be involved with a leadership team that was creating an internal development organisation was too good to ignore."
Getting started
Williams, however, also recognised the size of the challenge. Save the Children had matured without taking full advantage of the capabilities of IT.
However, the board identified the potential of digital technology and knew transformation was a key priority. Williams' appointment in 2012 was a key move in that direction.
He holds direct accountability for IT across the 120 countries to which the organisation delivers its services to children. Williams also chairs the IT steering group through which the charity decides how technology is used to help complete fundraising operations.
The global CIO role is one he relishes, both in terms of leading people and setting strategy.
"It's a fantastic job," says Williams. "Leadership is one of my core passions. To have the opportunity to form such an important IT team almost from scratch is very rare. I've had the chance to structure that team, coach the individuals and bring in some experienced leadership."
Williams has also enjoyed the opportunity to join an organisation at the genesis of its next strategic cycle. He created an interim IT strategy after joining the charity, and was then part of a small team that updated the wider business strategy. More recently, Williams has updated the IT strategy again to align with the broader business approach.
"We don't really have a separate IT strategy now. My goal in 2015 was to infuse our organisational strategy with a much greater level of ambition. I felt more than anything else that was the key thing that needed to change," he says.
"We've done that now and the focus is all about execution, building capability and gradually delivering the things we've promised."
Improving systems
Williams arrived halfway through a roll-out of an enterprise resource planning (ERP) system. As well as completing the transformation, he turned his attention to a grant management platform, which was implemented globally within 15 months.
It was the first time Save the Children introduced a common platform for a key part of its business across all countries.
Other key projects followed quickly. Williams and his team moved the whole organisation to Microsoft Office 365. The implementation helped sponsor wider cultural change. Moving to Office 365 meant each worker was given a digital identity.
Williams says the transition provided a sense of empowerment as workers around the globe could communicate and collaborate.
The project continues apace. Williams and his colleagues are currently bringing individuals in some of the smaller fundraising countries into the shared environment.
He says the diversity in the types of office across the charity is remarkable. Larger centres might employ close to 1,000 people, but the organisation also runs smaller offices that employ 10 to 20 people.
"The maturity of operations in these countries can be very different," says Williams. "We use a phrase here, which is that 'one size never fits all'. While that's the case, we should always look to aggressively pursue standardisation. We need to provide tiered services and have convergence towards common platforms."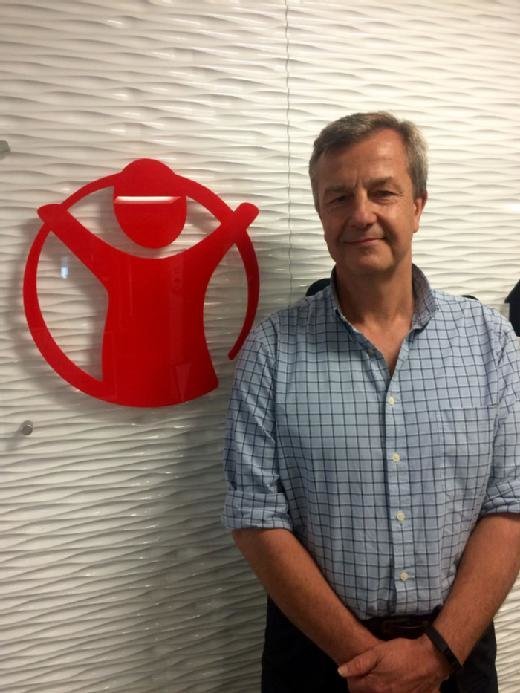 Williams also focused on the core capabilities of the IT team. Alongside his ongoing work on technology and business strategy, Williams has sought to professionalise internal IT. He created a small enterprise architecture (EA) team and a project management office (PMO), which operates on behalf of the international organisation.
"Neither of those functions existed before," he says. "When I joined, IT was mainly concerned with operations. We weren't as ambitious about delivering value back to the business. We weren't able to articulate the role of some of those other parts of IT, such as EA and the PMO. We've made great progress now but there's still more to do."
Setting priorities
Williams says he has three key priorities for the next 12 to 24 months. The number one objective relates to the ongoing delivery of core technology systems.
Williams says the IT team needs to integrate the grant management platform with the ERP system. The IT team will also upgrade the ERP platform so the technology provides information on supply chain capability, as well as finance data.
The second set of priorities covers human resources (HR) technology. The charity has selected Oracle as its strategic cloud platform for HR. Williams and his colleagues will push the platform across the wider organisation during the next few years.
The final set of priorities relates to defining and designing a platform for project managers in the field. The charity is currently exploring how to make the most of business intelligence tools, such as Microsoft Dynamics and Power BI.
"That will give employees the ability to capture information about children and programmes in real time," he says. "The information will be uploaded safely and securely into global cloud databases. The approach will completely transform the way we are able to measure the impact of the work we do."
Williams says impact measurement is a key challenge. Charity organisations, such as Save the Children, work hard to analyse and explain how money is being spent and is leading to a positive result in the field.
"Being able to directly attribute one of our interventions to improved learning outcomes or a reduction in child abuse is tough," he says.
"But that's the goal – to be able to deliver auditable impact information back to our donors. To do that, we have to use digital, real-time technology.
"That means we have to take advantage of the huge advances in mobile connectivity, particularly around GSM. We need to focus on the up-skilling of workers in the field, so they are comfortable using these tools. It's an exciting point in time."
Moving towards digital innovation
The building blocks for transformation, therefore, are in place.
"We're working through the projects that we've promised to deliver in the business strategy," says Williams. "Business demands can change, of course. But we've got the roadmap and this work will keep the IT team busy for at least the next three years."
Williams, however, is not just focused on current priorities. "The scope of the work I've just described is, in many ways, defined," he says. "My key aim is to look beyond current objectives and to think about innovation, and the kinds of partners we can work with to deliver change."
The developments made by local IT suppliers can be crucial. The charity works closely with mobile operators, for example. However, the scope of Williams' ambitions in terms of partnerships is actually much wider. "I want to change the way we design programmes so that we create with digital in mind," he says.
Williams says the IT team must look for ways to use digital technology to help programme leaders change the way they deliver services. One key area of change could be in terms of finance distribution. Williams is exploring how local partners could provide a secure, electronic platform for cash distribution.
"We must strive to work out how we work best as part of a value chain," he says, suggesting that a key role can also be played by large enterprises with corporate social responsibilities and local non-government organisations, such as education and healthcare bodies.
We don't want to be doing 20th century activities in a 21st century world

Andy Williams, Save the Children
"Building capacity on the ground is one step towards self-sufficiency and sustainability," he says.
Digital innovation is not just restricted to work in the field. Williams says Save the Children must take advantage of the fact that current and future fundraisers will want to connect through mobile devices and social media platforms.
"We want to use technology to help provide a consistent experience of our great work around the world," he says.
Key tools in areas such as content and campaign management will help Williams and his peers to deliver standardised and high quality content. He says the charity is currently exploring potential opportunities alongside partners Adobe and Microsoft. "It's a fast-moving marketplace and we must stay alert," he says.
"Technology can fundamentally change the way we deliver services and the barriers to entry for new players are also being lowered. We must look to continue to be a high-performing organisation at the scale at which we operate. We don't want to be doing 20th century activities in a 21st century world."
Read more on CW500 and IT leadership skills