Tombaky - Fotolia
Government consults on data sharing
Consultation includes proposals to allow data to be used for research purposes and making unlawful disclosure a criminal offence
The government has launched a consultation on data sharing, assessing how data is used and accessed in an effort to improve its use.
The consultation, which runs for eight weeks, sets out proposals on how data can be used to deliver better public services and decision-making.
At the launch, Cabinet Office minister Matt Hancock described data as "the fuel for the digital revolution".
"There is huge potential for improving citizens' lives through data sharing in the UK," he said. "This consultation will help make sure we get data right and bolster security while making people's lives better."

Download this free guide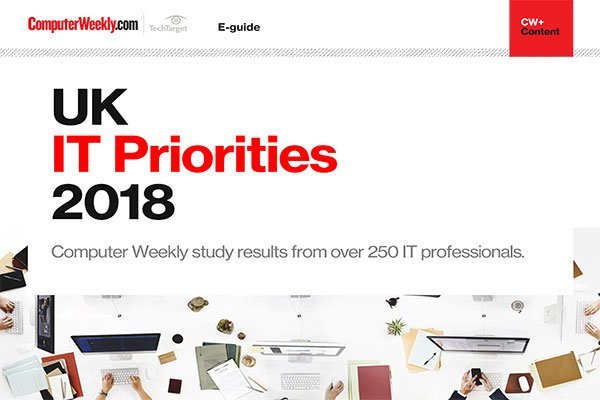 UK IT Priorities 2018 survey results
Download this e-guide to discover the results of our 2018 UK IT Priorities survey, where IT leaders shared with us what they are going to be investing in over the coming 12 months.
The proposals focus on three aims: improving public services, tackling fraud and debt, and allowing the use of data for research purposes.
The consultation also looks at access to identified data that is linked and de-identified using defined processes. It said linked datasets can help "gain new insights into the social and economic challenges that citizens and businesses face".
It added: "At present, researchers are often frustrated in their efforts to access public sector-held data for research projects that have a potential public benefit. Current legislation causes uncertainty in public authorities as to what information can be disclosed.
"The issue of whether disclosing a particular dataset is lawful can lead to lengthy delays and inconsistent decisions around access."
The consultation proposes new legislation that would allow public authorities to charge researchers to provide data, in order to cover costs.
It also proposes that the UK Statistics Authority undertakes an accreditation process to ensure that researchers given the data are accredited.
"The accreditation body would develop and publish additional detailed standards and requirements for indexers, researchers and their research, and access facilities to attain and maintain this accreditation," the document said.
"The first condition is that the individual must be fit and proper to exercise their functions. Secondly, the research question being explored must be in the public interest. Thirdly, the accreditation body must consult appropriate experts when establishing and publishing accreditation criteria for research, researchers, indexers and access facilities."
Read more about data sharing
The consultation also proposes legislation that would protect against the unlawful disclosure of data by creating a "new criminal offence for unlawful disclosure".
"Those found guilty of an offence will continue to face imprisonment for a term of up to two years, a fine, or both," it said.
The sharing of personal data is at the core of the controversial Care.data programme in the NHS, which aims to extract sensitive patient information from GPs to install on a central database held by the Health and Social Care Information Centre (HSCIC). The programme has come under fire from privacy campaigners and the public, and is currently on hold.
A separate review, carried out by the Care Quality Commission on the security standards for patients' confidential data across the NHS, is due out soon. Dame Fiona Caldicott is also providing advice on the wording for a new model of consents and opt-outs around data sharing in the NHS.
One issue surrounding Care.data has concerned the potential for HSCIC to charge approved organisations a fee to cover the processing cost.
Better data sharing
The consultation also highlights the Troubled Families Programme as one of the areas that could benefit from better data sharing. This programme aims to change the way the government supports families with complex needs, co-ordinating support across public services.
"To do this, effective data sharing between local public services is essential," it said. "However, local authorities, which lead the local programmes, consistently report that poor data sharing remains a significant risk to the successful delivery of the programme."
The document said that effective data sharing processes, supported by legal safeguards, would support the programme.
Combat fraud
The consultation also said that data sharing could be used to combat fraud and that the current gateways to allow the sharing of data "lack the flexibility to adapt to changing circumstances".
"Establishing new powers can lead to lengthy delays and frustrate the ability to respond to emerging fraudulent practices or trial new multi-agency approaches to established problems," it said.
"The proposed new power will give public authorities faster access to data to pilot and test ways of preventing and combating fraud against the public sector."
A code of practice will be created to set out the governance around sharing data for fraud prevention.
Read more on IT for government and public sector