Migration recommendations could hike the cost of Indian IT services
Government recommendations to tighten up the rules around overseas workers in the UK could increase IT costs for businesses
Offshore IT suppliers that rely on the intra-company transfer (ICT) migration route, to bring low-cost staff to the UK, might have to change their approach after the government's Migration Advisory Committee (MAC) made recommendations that could lead to higher costs.

Download this free guide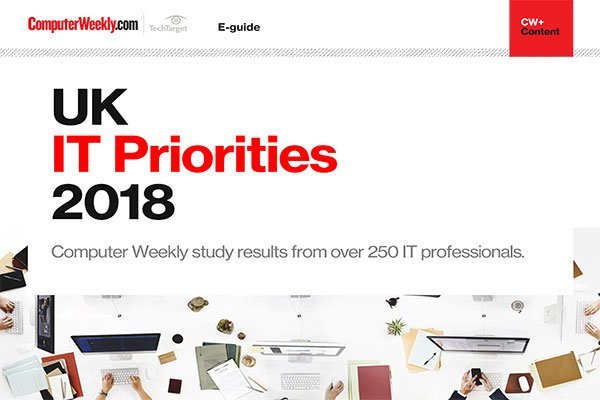 2018 UK IT Priorities survey results
IT organisations in the UK and across Europe are starting to accelerate the move to the cloud. Read more about the key areas in which senior IT managers are planning to invest in over the next 12 months.
The organisation that advises the government on migration recommended it tighten up the rules and increase the minimum salary that should be paid to workers on ICTs to £41,500. It also recommended an annual charge of £1,000 for each migrant.
The ICT route, part of the Tier 2 migration route, allows companies with UK operations to bring in staff from overseas. Indian IT make up over 90% of ICTs in the UK.
Campaigners accuse big businesses, such as Indian IT suppliers, of using ICTs to bring in low-cost labour and make it impossible for local IT professionals to compete. They this holds back skills development in the UK.
The MAC said the salary figure would provide an "effective benchmark for senior managers and specialists". The £1,000 annual charge would be used to fund skills development in the UK.
For Tier 2 in general, the MAC said the minimum salary should be raised from £20,000 to £30,000.
The MAC said its research found that most Tier 2 migrants were paid more than their UK equivalents, which supports the notion that they are highly skilled. But it admitted that, in some sectors, they are paid less.
David Metcalf, chair of the MAC, said: "Skilled migrant workers make important contributions to boosting productivity and public finances – but this should be balanced against their potential impact on the welfare of existing UK residents.
"Raising the cost of employing skilled migrants via higher pay thresholds, and the introduction of an Immigration Skills Charge, should lead to a greater investment in UK employees and reduce the use of migrant labour."
In October 2015, more than 200 IT entrepreneurs signed a letter to the prime minister, calling for a relaxation of the immigration rules to make it easier for skilled migrants to get Tier 2 visas to work in the UK.
Read more about intra-company transfers
Read more on Offshore IT services