Gajus - Fotolia
Google set to merge ChromeOS with Android
Google's experiment to establish its second operating system – ChromeOS – is expected to merge into a future Android release
Google is set to merge ChromeOS into Android in 2017 according to the Wall Street Journal.
Its decision will align the development of desktop and mobile operating systems in a similar way to how Windows 10 operates across multiple device types.

Download this free guide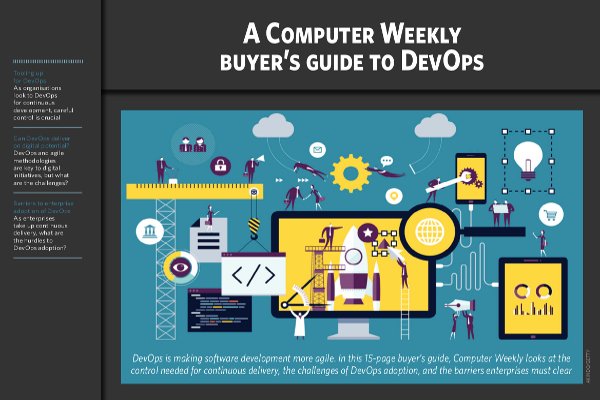 Tooling up for DevOps
Join us as we delve into how DevOps is making software development more agile as well as the control needed for continuous delivery, the challenges of DevOps adoption, and the barriers enterprises must clear.
By submitting your personal information, you agree that TechTarget and its partners may contact you regarding relevant content, products and special offers.
You also agree that your personal information may be transferred and processed in the United States, and that you have read and agree to the Terms of Use and the Privacy Policy.
Google originally introduced ChromeOS as the operating system (OS) for laptops, called ChromeBooks, and desktop devices (ChromeBoxes) that ran only browser-based software.
Companies such as Reed.co.uk deployed devices to provide desktop productivity software such as Google Docs and Gmail and browser-based software-as-a-service (SaaS) tools.
The company used ChromeBoxes with ChromeOS to see if was possible to run enterprise IT using purely SaaS products. "Everything apart from Windows Active Directory is run in a software as a service environment," its head of IT, Mark Ridley, told Computer Weekly in 2013.
Such devices promise lower IT management overheads compared to traditional PCs. Analyst Gartner predicted sales of Chromebooks will reach 14.4 million units, as PC makers target low-cost computing.
Now that SaaS in the enterprise has matured, the choice of OS is almost irrelevant, which means IT departments have stuck with deploying PCs, or offered users the option to use their own devices at work.
While Android is the most popular OS, Windows has remained dominant in the enterprise due to the need for IT to continue to support line-of-business Windows applications. At the same time, the lower cost of ChromeOS devices has been eroded by low-cost hybrid devices capable of running Windows.
The idea of having a stack of low-cost ChromeOS devices in a stationary cupboard, that could be given out to staff when their existing machine failed, has not really captured the hearts and minds of enterprise IT. It was the same with thin clients such as Wyse, now owned by Dell. The OS of the thin-client device was largely irrelevant – so long as the device itself could connect to the network and access a virtual PC environment.
Read more on Web software