BillionPhotos.com - Fotolia
Coventry and Warwickshire Growth Hub stokes local business with CRM
Coventry and Warwickshire Growth Hub has turned to Microsoft Dynamics CRM technology to report and organise work more effectively
Warwickshire and Coventry Growth Hub, an organisation dedicated to stoking business expansion in its area of the West Midlands, is using customer relationship management (CRM) technology to be more effective.
"The hub is effectively a one-stop shop for local businesses looking for investment and support. It takes the legwork out of that for companies," says Jacob Roberts, business information manager at Warwickshire and Coventry Growth Hub.
"Our customers are SMEs [small to medium-sized enterprises] in the Coventry and the Warwickshire area, post-startups mainly, and they come to us for skills, ideas for innovation, access to finance and international trade planning," he says, adding that at least one-third of enquiries are about grant support.
The organisation, which employs 13 people, started operations in April 2014, and is one of 39 such hubs either existing on envisaged in England and Wales. Each Local Enterprise Partnership (LEP) is due to have one, and the Warwickshire hub is working closely with Greater Birmingham & Solihull LEP and Leicester & Leicestershire LEP, says Roberts.
The Warwickshire hub is part of an initiative from the Department of Business, Innovation and Skills (BIS), to which it is accountable.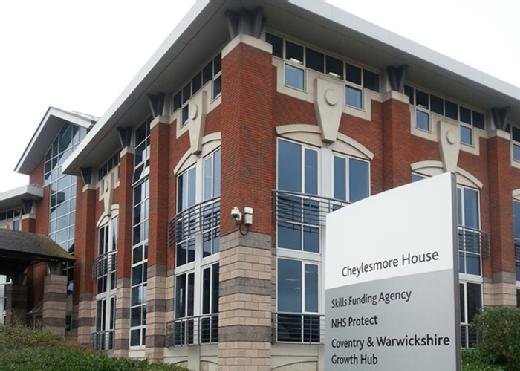 Among the organisations the hub has helped are RPA Systems, which makes gun barrels for rifles; Belgrade Production Services, which builds theatre sets; and ChinaTech Sourcing, which has invented a new fire-lighting system.
Roberts joined the organisation in August 2004 with a brief to bring order to some incipient spreadsheet chaos, typical of most small startup operations.
He chose Microsoft Dynamics for the customer relationship management aspect of the hub's work. The hub also needed a way to report to Whitehall on performance, such as how many jobs were created by the companies it helped and other economic indicators. And since the new Conservative government has, since its election in May, put more of a stress on economic productivity, the software system the hub uses needs to capture output per hour worked.
Efficient data collection was also necessary for the day-to-day running of the business. For example, delivery staff needed to record addresses and contact details.
Working with Trustmarque for the best outcome

On the recommendation of Paul Ward, head of ICT strategy, systems and development at Coventry City Council, Roberts engaged IT services company Trustmarque to make a technology choice recommendation and help implement the chosen system, based on Microsoft Dynamics.
Although the hub had been using Gmail for email, it was also using Microsoft Office. Roberts decided Microsoft systems could enable smooth integration and develop a more integrated IT system overall.
Read more about CRM for SMEs
As presently implemented, five account managers use Dynamics to collect data, "all tightly bound into Outlook". Roberts and his manager also use it for performance monitoring, and there is a marketing element to it too.
"The key benefit is it helps us to learn new things. Growth hubs are new. Dynamics allows us to work from different locations, it allows us to bring in and take away fields. It has allowed us to grow without being constrained by an earlier, 'set-in-stone' system. Also, [data management] jobs that take us 30 seconds would have taken weeks before, and it has enabled us to deduplicate some processes," he says.
"The CRM system has enabled a clear mapping of our endeavours to support local businesses and organisations. Information gathered in the CRM system has allowed us to export our work across Warwickshire and Coventry onto a visual map, revealing where there are geographical gaps in activity, as well as showing where we have engaged with businesses."
This information is useful to BIS, which wants to use it to cut costs by eliminating overlapping service provision.
"If we had just given Trustmarque a list of what we wanted and developed on the back of that, it wouldn't have been a patch on what we came up with together – it would have lacked the expertise that Trustmarque brought to the project," says Roberts.
Read more on Customer relationship management (CRM)