dade72 - Fotolia
Summer Budget 2015: George Osborne announces support for technology research
Chancellor George Osborne delivers Budget commitments to roll out business tax reform and more money for research funding and the digital economy
Chancellor of the exchequer George Osborne has delivered the first Budget of the new Parliament, making commitments around the IT that will be needed to support tax reform and more support scientific and technological research, and announcing a number of Next Generation Digital Economy Centres.

Download this free guide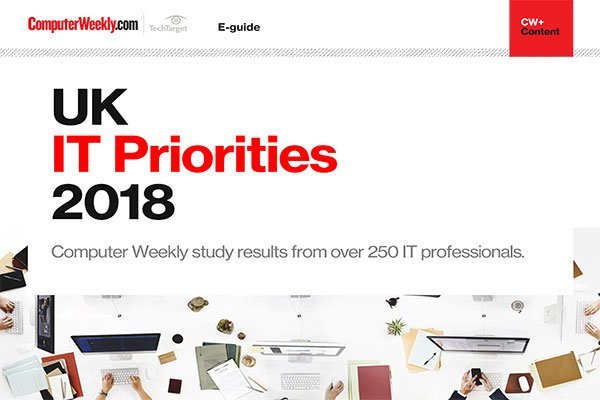 UK IT Priorities 2018 survey results
Download this e-guide to discover the results of our 2018 UK IT Priorities survey, where IT leaders shared with us what they are going to be investing in over the coming 12 months.
By submitting your personal information, you agree that TechTarget and its partners may contact you regarding relevant content, products and special offers.
You also agree that your personal information may be transferred and processed in the United States, and that you have read and agree to the Terms of Use and the Privacy Policy.
Having already committed to phasing out tax returns in the March 2015 Budget, Osborne provided more detail on the next steps, saying that small businesses would in future be able to manage their tax through a digital account linked to business software.
He announced the next steps along the road towards a new digital strategy for HMRC, saying that it will shortly begin discussions with businesses and software suppliers over how best to integrate tax reporting and payment with everyday business activity.
These talks will inform a roadmap, to be published by the end of 2015, which will set out the policy and administrative changes needed.
The government will also provide seed funding to the Cabinet Office to work with departments in devising innovative business cases to inform the Spending Review.
"The government's aim is to deliver redesigned, user-friendly public services, fit for the digital age as well as delivering efficiencies across the public sector," Osborne said.
Other business-friendly announcements included a 2% cut in corporation tax by 2020 and fixing the annual investment allowance. This will allow businesses to deduct the full value of certain items, including equipment and machinery, from their pre-tax profits, up to a total value of £200,000.
Osborne also announced a rise in Employment Allowance, giving small businesses a cut in the employer National Insurance they pay, and the creation of three million new apprenticeships by the end of the decade, funded by a levy on large employers.
Digital economy
In the Budget Book, the government went into more detail on funding commitments to research and the digital economy, saying that it prioritised the UK's research base to deliver "continued excellence, as well as driving the commercialisation of findings".
It reaffirmed the science capital commitment, investing £6.9bn between now and 2021 in infrastructure to "investigate the great challenges of today", whether they be domestic, international or even in outer space.
The government will also invest £23m in six Next Generation Digital Economy Centres to be located in Bath, London, Newcastle, Nottingham, Swansea and York – spending £22m additional funding and partnering with Local Enterprise Partnerships (LEPs), councils and local SMEs.
"These centres will exploit opportunities across sectors of the digital economy including the creative industries, finance, healthcare and education," said the government.
Regional strengths
The government will invest £4m in a UK Regions Digital Research Facility, to be based at University College London (UCL), which has leveraged £5.6m in additional funding.
The government will invite universities, Local Enterprise Partnerships (LEPs), businesses and city councils to work with Westminster to map regional strengths in science and innovation, to identify "areas of strategic focus for different regions" through a series of science and innovation audits.
"The government invites universities to develop proposals for supporting local collaboration, building on successful university collaborative partnership models such as the N8, M6 and GW4, to be supported through funding streams such as the next £400m round of the Research Partnership Investment Fund, and will set out further details at the Spending Review," it said.
First reactions
TechUK CEO Julian David said that, while the Budget headlines offered little around technology or digital, it was obvious that digital technology would be vital to achieving most of the government's goals.
"We look forward to seeing a greater focus on how digital technologies play a fundamental role in driving economic success right across the UK in the forthcoming 'Productivity Plan', led by Lord O'Neill," said David.
"Ambitions to increase the number of apprenticeships are to be applauded but Government must work closely with industry on implementation to ensure young people are trained for the jobs of the future."
TechUK welcomed the money for the Next Generation Digital Economy Centres and said it was eager to engage in making them a success.
Osborne's Budget was light on technology policy compared with the Budget developed before the general election in coalition with the Liberal Democrats, hailed at the time as one of the tech-friendliest Budgets.
That Budget included measures to support, among other things, the growth of digital government and the extension of the Government Digital Service (GDS) remit to work with local government; mobile and ultrafast broadband infrastructure, including 5G research; the internet of things; support for tech incubators around the UK; more money for science, research and skills; and increased support for the online sharing economy.
Read more on IT for government and public sector