Open Data Platform marks 60 days' progress at Hadoop Summit Europe 2015
The Open Data Platform (ODP) initiative marks growing co-operation between IBM, Hortonworks and Pivotal at the Hadoop Summit Europe 2015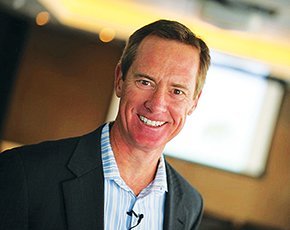 The Open Data Platform initiative has marked a deepening co-operation between IBM, Hortonworks, and Pivotal, Herb Cunitz, president of Hortonworks will say at the Hadoop Summit today in Brussels.

Download this free guide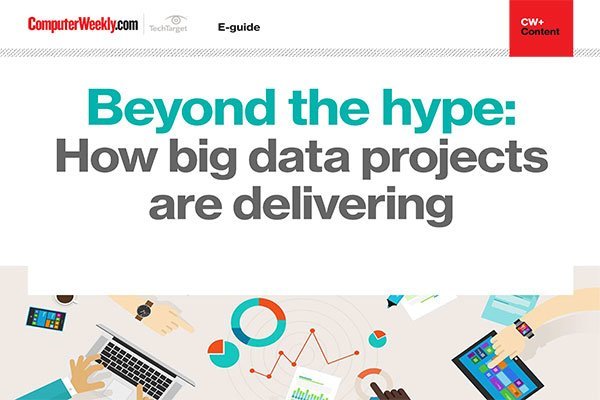 7 examples of big data going above and beyond expectations
Despite Gartner placing it in its famous "plateau of productivity", big data has, and still is, delivering beyond the hype. We look at a few high-profile examples of how organisations are reaping the benefits of their big data projects.
The three suppliers announced each of their respective Hadoop based platform products are now aligned on a core of Apache Hadoop 2.6 – which includes HDFS, YARN, MapReduce, and Apache Ambari software.
They stated: "This harmonisation alleviates compatibility issues and eases the testing and validation burden for enterprise customers as the entire big data ecosystem can now integrate with a common and predictable core platform."
Shaun Connolly, vice-president of corporate strategy at Hortonworks, said: "We are pleased that, less than 60 days after its creation, ODP is driving industry standardisation among Hortonworks, IBM and Pivotal platforms. Improving the downstream consumption of Apache Hadoop will allow for faster innovation and ultimately accelerate the growth of this market."
Read more about the Open Data Platform
ODP progress builds momentum
Meanwhile, Anjul Bhambhri, vice-president of IBM Analytics Platform said: "As a founding member of the ODP, IBM is taking a central role to ensure a high degree of compatibility with its portfolio of products – including SPSS, Cognos, and BigInsights."
Leo Spiegel, senior vice-president of corporate development and strategy at Pivotal, said: "The quick momentum we have around the Open Data Platform is already taking the guesswork out of fragmented and duplicative processes of what works and what doesn't."
Hortonworks took the occasion of the Hadoop Summit Europe 2015 to announce the acquisition of a Budapest engineering team, incorporated as SequenceIQ, but without customers. SequenceIQ was an open-source supplier of rapid deployment tools for launching Hadoop clusters in cloud platforms, including Microsoft Azure, Amazon Web Services, Google Cloud Platform and OpenStack; and auto-scaling clusters based on metrics provided by Apache Ambari.
Hortonworks' Cunitz (pictured) confirmed the acquisition will add to the 15% to 20% of global employees and customer billings the supplier already has in Europe.
Organisations collaborate over data governance
In other developments announced at the Hadoop Summit Europe 2015, engineers from JPMorgan Chase and Schlumberger have joined Hortonworks, Aetna, Merck, Target and SAS engineers to further data governance in the Apache community, in a project with the proposed name "Apache Atlas". This aims to address data classification, centralised auditing and search, alongside a security and policy engine.
Anil Varma, vice-president of data and analytics at Schlumberger Business Systems, said: "A comprehensive approach to data governance is a critical requirement for an enterprise data lake".
Read more on Database management