HR technology used to save lives following natural disasters
Plan International is using SAP's HR technology to deploy specialists relief workers within hours of a major emergency
An international development organisation is using technology developed for HR managers to deliver urgent help to children affected by wars and natural disasters.
Plan International (PI) is saving lives by using its €4.5 million HR software to identify relief workers who can respond to emergencies anywhere in the world within hours.
When Typhoon Haiyan hit the Philippines in November last year, PI was able to send experts within 72 hours to help children who had lost their families and homes.
In the past, it could take weeks for PI to find experts with the right medical and language skills and disaster experience.
"Being able to react faster is saving many more lives. The fact we can have people on ground so quickly has had a huge impact," said Mark Banbury, Global CIO.
PI is now using the system to provide relief to children at risk from Ebola in New Guinea, Sierra Leone, and Liberia.
Search for solutions
The organisation started looking for technologies that could manage its 10,000 strong global workforce in late 2012. Until then it had relied on 30 different HR systems, spreadsheets and word documents to keep track of its employees.
PI evaluated Workday's cloud HR system, a cutdown system from a small British supplier, and technology from SAP.
Mobile phones map disaster progress
Plan International (PI) is using mobile phone data to track epidemics and the impact of natural disasters around the world.
The children's development organisation using technology from PoiMapper, which allows people to complete surveys on mobile phones and maps the results geographically.
PI has used the phone apps to monitor the progress of TB in Thailand, HIV and AIDS in Kenya, and disaster relief in the Philippines.
It is also mapping the position of water sources, and schools, to identify areas where where new facilities need to be built.
This is a powerful tool for persuading governments to invest resources to support children, said CIO Mark Banbury.
Another project ensures that parents in remote parts of the world can register the birth of a child so they can access government services, such as schools and medical care.
You look at the amount of the population that don't get birth certificates. Using this app, being able to register children when they are born, sending information to government and getting birth certificate delivered, makes a huge difference," he said.
The organisation had an existing relationship with SAP so it was a logical choice, said Banbury in an interview with Computer Weekly.
"The question became 'If we are not going to use SAP, why not?' It runs our finances and grading system. There had to be a compelling reason to go away from it if we were going to use another service," he said.
PI decided to invest in both SAP's SuccessFactors cloud-based HR system and its on-premise RDS core HR system.
SuccessFactors offers a simple interface for employees to update their personal details, while RDS offers better legal compliance across a wide range of countries, said Banbury.
"Because of our geographic scope, we wanted to work in different countries, which meant compliance and RDS did that. We also found that RDS was better at holiday and absence management," he said.
Phased roll-out
PI began rolling out SAP in May 2013, covering 64 countries in 12 months. Fund-raising offices in another 16 countries are expected to follow this year.
Keeping customisation to a minimum was essential to the project's success, said Banbury. "We were very strict in making the software work out of box," he said.
SAP's on-premise and cloud HR systems store data in different ways, which made integrating them a challenged. PI worked with SAP to ensure that data could pass between the two systems, and now has 95% of its processes working.
Ensuring that staff working in regions of the world with poor internet connections could access the HR systems remotely was another challenge.
"In some of the field areas, we are dealing with satellite links with 512Kbs download and 2Kbs upload on a good day," he said.
Plan used web acceleration devices from Riverbed, to solve the problem.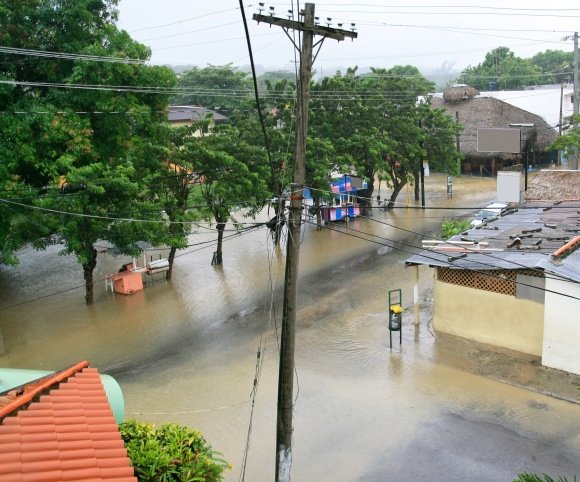 Plan International can send experts to help people in natural disasters, such as floods, within 72 hours
Seeing the workforce
The software has given PI an unto the second view of its entire workforce, including 9,700 working in the field and 1,000 in office workers, for the first time.
HR modules deployed
Recruitment
Personnel administration
Performance Management
Organisation Management
Workforce planning
Learning and development
Compensation Management
It used to take six months to collate and analyse data from employees' annual performance reviews, now it can be done at the push of the a button, said Banbury.
"It's going to make us much more efficient, we have restructured our central HR team, and people are spending less time chasing information," he said.
Growing the organisation
The project has helped PI grow as an organisation and secure new sources of funding, said Banbury. Being able to send experts to a trouble spot quickly, gives PI credibility with governments and other grant-awarding bodies.
The technology is also helping to save the organisation money on IT which PI can re-allocate to support more children.
"Some people had implemented smaller HR systems for their countries and they were paying licence fees, and paying for a servers. That has freed up resources for disaster relief, or other work," he said.
Future plans
Banbury plans to deploy further modules, including succession planning and workforce planning, over the next six months.
The software will help PI put together project teams who will be ready to ramp up projects quickly, when the organisation applies for government grants.
More on HR technology
He also has plans to introduce single sign-on technology that will allow employees to sign on to SuccessFactors, financial systems and other cloud software using a single password.
And Banbury is evaluating proposals to replace the SAP's on-premise RDS HR system with SAP's cloud based alternative, Employee Central, over the next 15 months.
Employee Central has matured and has now become a viable alternative to RDS, he suggests.
Another project will integrate PI's ERP and HR systems, so that they can share records of employee's expenses, reporting lines, and organisational structures.
"We are going to save a heck of a lot of time chasing paper around. It will give us a data driven view of expenses," he said.
That could lead to further savings, by allowing PI to sign bulk discount deals with airlines and other regular suppliers
Centralising procurement could save between 3% and 5% of Plan's $1bn-a-year budget – a significant sum, said Banbury.
Mark Bradbury was a speaker at the HR Tech Europe 2014 in Amsterdam.