Converse US sees over 50% web traffic from mobile
Over half of Converse's web traffic in North America now comes from mobile devices following 'mobile first' website revamp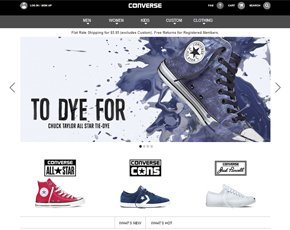 Converse in North America is now seeing over 50% of its web traffic come from mobile devices since revamping its websites for its "mobile first" strategy.

Download this free guide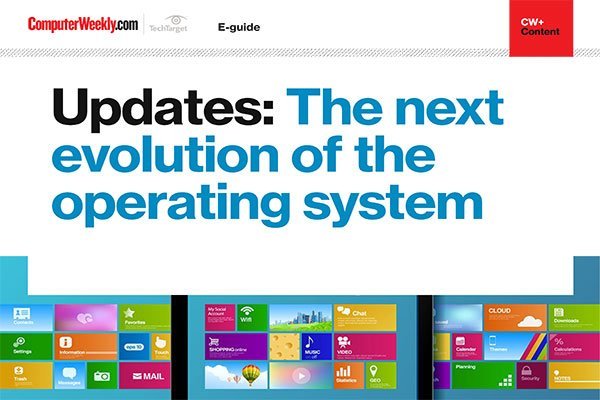 Software Updates: Our latest e-guide is available for your device. Download now?
See how operating systems are evolving with the help of continuous updates and learn about how the Spectre and Meltdown microprocessor flaws have led to improved, more secure processors being released and how Microsoft is evolving its Windows desktop operating system.
By submitting your personal information, you agree that TechTarget and its partners may contact you regarding relevant content, products and special offers.
You also agree that your personal information may be transferred and processed in the United States, and that you have read and agree to the Terms of Use and the Privacy Policy.
The retailer relaunched its mobile first web platform in September 2013, and plans to roll out a similar concept for its UK site.
Speaking at Demandware XChange 2014 in Miami this week, Todd Watts, director of site experience and technology at Converse, said: "We are at the 50% plus from mobile and tablet now, and I think desktop will start to drop off in the next year."
But Watts said the process of thinking "mobile first" was hard. "If you do this, it's not easy," he advised delegates.
Watts said the retailer was lucky to be in a position to be able to completely start again when redesigning its North American website.
Converse decided to use a mixture of responsive and adaptive web design – both mobile-friendly – which sit on the Demandware cloud-based software as a service (SaaS) platform.
He said prototyping saved a lot of time in the launch. "It was really helpful to build a prototype in HTML5 and CSS [cascading style sheets] to make sure the design worked before implementing on the Demandware platform. It allowed us to get a little ahead of time before developers jumped in and started coding."
The result was a simple, clean design, which Watts said allows customers to get to what they want. Converse also implemented a three-step payment process and made it easier to add card details.
Converse's target market is 18-30-year-olds and millennials, who are growing up with mobile devices.
"It was important we had responsive design," said Watts. "If you wake up in the morning and get a promotion email, you look on your phone, so we wanted to make it easy to buy on the phone."
But responsive web also had its problems. The old desktop website had a live chat functionality that didn't work on mobile, so Converse had to turn it off. "We need to evolve and start moving into adaptive," he said.
As well as launching the mobile first platform in the UK, Converse also intends to push forward with its mobile web offering by experimenting with personalisation and targeting.
Read more on Tablet computers