South Eastern Health & Social Care Trust unveils HP datacentre PODs
NHS Trust implements HP Performance Optimised Datacentres (PODs) for IT services across 120 facilities and five hospitals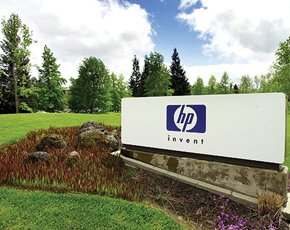 The South Eastern Health & Social Care (SEHSC) Trust in Northern Ireland has implemented HP Performance Optimised Datacentres (Pods) to provide reliable IT services across its 120 facilities and five hospitals.

Download this free guide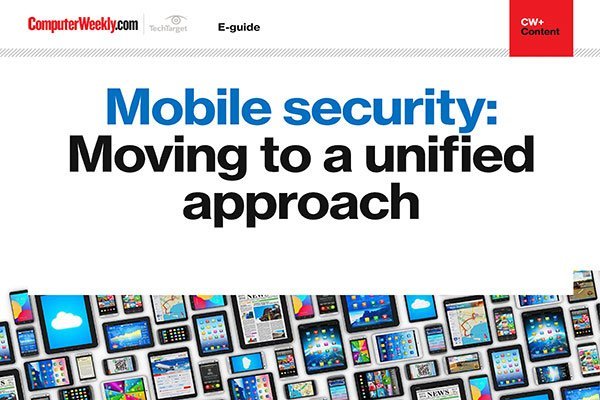 3 expert insights into how mobile security is evolving for business
Download this e-guide to read expert insights into how the current trends in mobile security strategy are showing a move from mobile device management, to enterprise mobile management and unified endpoint management - indicating an evolution towards a unified approach to mobile security.
By submitting your personal information, you agree that TechTarget and its partners may contact you regarding relevant content, products and special offers.
You also agree that your personal information may be transferred and processed in the United States, and that you have read and agree to the Terms of Use and the Privacy Policy.
The SEHSC Trust serves 440,000 people on a budget of £500m. The Pods will allow the trust to become more agile while improving its virtual desktop infrastructure (VDI) and roll out a bring your own device (BYOD) programme.
The trust unveiled its two 20-foot Pods at its Ulster Hospital site in Belfast to a group of analysts and journalists as well as the Northern Ireland Minster of health and social care, Edwin Poots.
Poots said the health sector in Northern Ireland would have to embrace all available technologies, as well as invest in the data available from patients to make treating them easier.
"We're moving forward with the trust to be an exemplar in the way we collate and use data and be able to translate that information," he said.
The trust provides care for 522 children a day, 1,400 elderly people in their home, 407 minor emergency injuries, 52 operations and 378 consultant appointments, 12% of which are not attended by the patient – a figure which could be reduced through data analytics.
SEHSC & HP
The contract with HP was procured as part of an existing HP relationship. It will run for five years with the option to extend for another two. As well as the Pods themselves, HP will provide support services over the length of the contract.
The trust already had its server, desktop and printer environment largely sourced from the supplier. While it is predominantly an HP house, as part of a recent PC procurement it is now introducing Lenovo into its IT suite, which could offer tablet computers to the trust.
BT also stepped in as a partner to HP to deploy the Pods at the Ulster site. Stephen Stewart, assistant director of technology and telecommunications at the SEHSC Trust, said it only took six months for the Pods to arrive at the Ulster site, including the negotiation time over specification and design, whereas datacentres usually take between two and five years to build.
Previously the trust had two server rooms, one of which was 25 years old and need of refreshing. The Ulster site is in the middle of a rebuild and instead of dedicating precious hospital floor space to new server rooms, the trust chose HP's Pods which deliver the computing power of a 2,000ft2 traditional datacentre.
"Demand for IT services in the healthcare sector has grown exponentially in the past few years, but the simple fact is that hospitals are not designed to house datacentres," said Stewart.
The two containerised Pods are situated outside the hospital. The temperate nature of the Irish climate means the Pod's external cooling fans will only be used during rare peaks in temperature above 30°C
BYOD
Currently the trust only offers BYOD to employees outside the organisation's network and firewall. People can access their desktops through virtual desktop infrastructure (VDI).
But Darren Henderson, head of operational support at the trust, said this is challenging on a mobile phone, as the VDI replicates the desktop, so it is aimed more at tablets and home PCs and Macs.
Henderson said they will implemented a private wireless LAN separate from the internal network to keep BYOD devices apart from the firewall.
"The Pods give us the building blocks to support the entire organisation - not just BYOD," he says. "The BYOD side of the house, from our point of view, we're already hosting email and VDI, but the private wireless LAN will allow those a private internet inside the building to minimize the data charges for users."
Yet Stewart said the trust now has the infrastructure to deliver a BYOD scheme and is trialling it with 20 clinicians, doctors and community based staff nurses at the moment.
But he said concerns around the HR issues of BYOD which still need to be address. "We're pretty comfortable with the technology and our mobile device management platform Airwatch, but we still need to work out the impact."
He said the cultural aspects of BYOD still need to be understood: "If someone brings in their own laptop, tablet or phone to work - how might that impact how they work? We need to explore this a bit more," he said.
But Stewart said BYOD is inevitable. The trust already has a mobile fleet of 1,000 BlackBerrys and 2,000 feature phones, but the remaining 9,000 employees might need a mobile phone in the near future.
"I couldn't possibly think about expanding our contract with O2, that would be phenomenally expensive," he said.
"But if a district nurse is prepared to use their own phone, we could look to supplement that in some way."
Collaboration
Stewart said the SEHSC Trust may be slightly ahead of some of the other trusts in Northern Ireland. "All five of the trusts are moving forward and we have a good collaborative method to share ideas and approaches. We learn off each other, so we don't try to compete but learn from one another and move forward. What we do here could be replicated across the other trusts."
But Stewart said the trust doesn't collaborate much with the rest of the trusts across the UK. "There's an e-health strategy being developed in Northern Ireland, and part of that is external collaboration. Part of that should be about looking out and finding out what's happening in England, Scotland, Europe, North America or wherever."
"We need to collaborate more and share ideas," he says.
Read more on Mobile hardware