Lenovo on track to be top provider of business technology
Lenovo is on track to become the leading PC maker in the European market, according to a report by Gartner.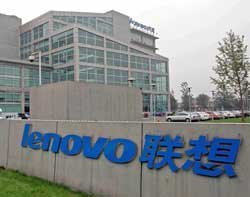 Lenovo is on track to become the leading PC maker in the European market, according to a report by Gartner.
Despite worldwide PC shipments in the third quarter of 2013 falling by 8.6% compared to the same time last year, Lenovo has managed to sustain a 2.8% worldwide growth – more than any other PC manufacturer.

Download this free guide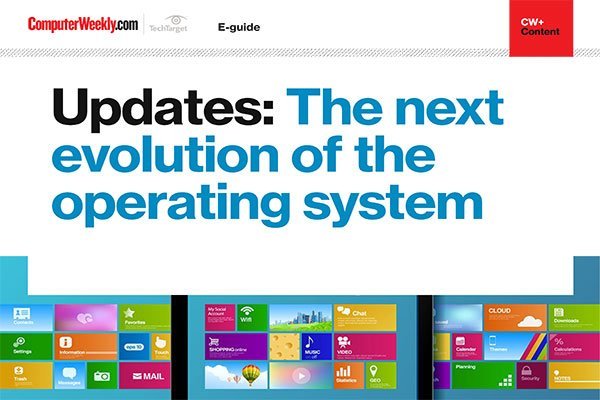 Software Updates: Our latest e-guide is available for your device. Download now?
See how operating systems are evolving with the help of continuous updates and learn about how the Spectre and Meltdown microprocessor flaws have led to improved, more secure processors being released and how Microsoft is evolving its Windows desktop operating system.
Gartner estimates that Lenovo will have shipped 14,154,355 units in the third quarter of 2013, making it the top PC maker in the worldwide market.
Lenovo has been expanding into several market areas, including server products and smartphone technology. Shipments in Europe, Middle East and Africa for the third quarter of 2013 grew 18.6% compared to the same period in 2012.
Although Lenovo's growth has been slower recently, Ranjit Atwal, an analyst at Gartner, says its focus on the business sector is fueling sustained growth: "It has a good presence in business, which, compared to consumer [markets], is still a part of the market that is doing better.
Atwal said Lenovo may be looking to expand its presence further by entering consumer markets: "[Lenovo is] making inroads into consumer, which is an original market for them." He said that this, along with Lenovo's involvement in the business sector, is part of its strategy to continue gaining market share.
Despite its worldwide success and growing presence in Europe, Lenovo lost out to HP, Dell and Apple in the US market.
According to Gartner's PC market share report for Q3 2013, Dell, Lenovo and HP were the only companies to show PC shipment growth in the third quarter year-on-year in the worldwide market.
HP's CEO Meg Whitman recently stated that a growth in revenue is unlikely in 2014. Atwal said: "HP has been the number one vendor for some time. It has a good presence in the consumer and professional market and has been very competitive on pricing recently." He said HP was trying to hold on to its market share in the US.
Dell has also struggled recently following a fall in revenue during its preparation to re-privatise. It showed growth in the worldwide and in the US, but showed negative shipment growth in the EMEA market.
Due to the increase in the use of tablets within business, Gartner expects PC shipments to see a slow but continual decline over the next few years. Atwal said: "There's still going to be a continued need to use PCs, but that doesn't mean that some constituencies within the organisation won't find tablets more useful for them."
The introduction of Windows 8.1 could help PC manufacturers sell more devices to enterprises. The new operating system has included a number of corporate-friendly features like the Start button, which were missing from the original, tablet optimised version of Windows 8.
Read more on Laptops and notebooks