DWP writes off millions of pounds on Universal Credit IT, damning NAO report reveals
The government has written off £34m of IT work on its troubled Universal Credit project, and more than £140m is under review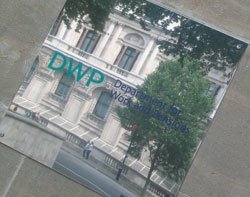 The government has written off £34m of IT work on its troubled Universal Credit project, and more than £140m of money already spent is under review to determine if the IT developed has any lasting value.

Download this free guide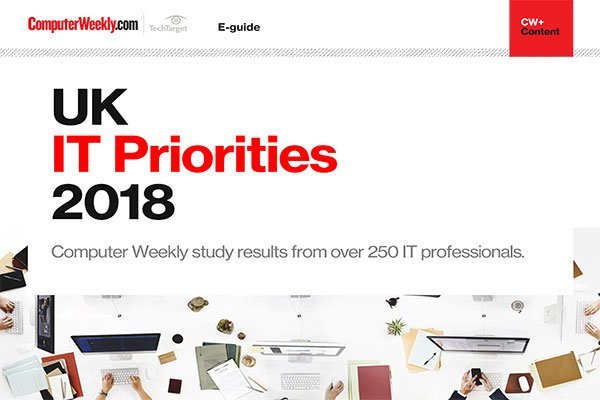 UK IT Priorities 2018 survey results
Download this e-guide to discover the results of our 2018 UK IT Priorities survey, where IT leaders shared with us what they are going to be investing in over the coming 12 months.
Despite the write-off, the projected IT budget for the programme has increased by 60% from £396m to £637m.
The figures are revealed today in a damning report into progress on the government's flagship welfare reform scheme, which confirms rumours of major IT problems that have previously been consistently denied by the Department for Work and Pensions (DWP).
The National Audit Office (NAO) report details a catalogue of failures in leadership and project management, and a culture of secrecy and ignoring warnings within the DWP.
The IT system problems are so widespread that "the department does not yet know to what extent its new IT systems will support national roll-out" of Universal Credit, despite pilot schemes being underway since April.
"The department will have to scale back its original delivery ambition and is reassessing what it must do to roll-out Universal Credit to claimants," said the NAO report.
"The current programme team is developing new plans for Universal Credit… It is unlikely that Universal Credit will be as simple or cheap to administer as originally intended. Delays to roll-out will reduce the expected benefits of reform."
The deadlines for the whole welfare reform programme are now at risk because of the IT failures.
Liam Byrne, Labour's shadow work and pensions secretary, said: "The truth is finally out. Universal Credit is a titanic-sized IT disaster which [work and pensions secretary] Iain Duncan Smith has tried to hide with cover-up after cover-up."
He added: "Duncan Smith swore blind this benefit shake-up was fine. Now we learn he has completely lost control of his department at a potential cost of hundreds of millions of pounds. Incredibly three years on, out of touch ministers still don't know how things are supposed to work."
Inexplicable failings
The spending watchdog reveals failings in the programme that will seem almost inexplicable to anyone with experience of managing major IT projects.
Bluntly, the report stated: "Throughout the programme the department has lacked a detailed view of how Universal Credit is meant to work."
It continued: "The department was warned repeatedly about the lack of a detailed 'blueprint', 'architecture' or 'target operating model' for Universal Credit."
The NAO details evidence of inadequate financial controls over supplier spending. For example, 94% of spending was approved by just four people with limited evidence that this was reviewed or challenged. On average, six DWP project leads were given three days to check 1,500 individual supplier timesheets, with payments only stopped if a challenge was raised. And deliverables were not always defined before contracts were signed.
"In February 2013, the Major Projects Authority reported there was no evidence of the [DWP] actively managing its supplier contracts and recommended that the department needed to urgently get a grip of its supplier management," said the report.
Recommendations ignored
The DWP has undertaken numerous reviews by both internal and external experts since mid-2012, but by January this year had failed to implement two-thirds of recommendations made in 2012. The hardware and networks plan for Universal Credit was rejected by the Cabinet Office in October last year.
"The department has struggled to set out how the detailed design of systems and processes fit together and relate to the objectives of Universal Credit. This is despite this issue having been raised repeatedly in 2012 by internal audit, the Major Projects Authority and a supplier-led review. This lack of clarity creates problems tracking progress, and increases the risk that systems will not be fit for purpose or that proposed solutions are more elaborate or expensive than they need to be," said the NAO.
Millions written off
Of the £303m spent so far on IT, only £162m of that is currently deemed to be fit to be capitalised as an asset. The remainder is under review and could be scrapped or reworked – potentially leading to another increase in the overall IT budget.
These figures are based on assessments by the IT suppliers contracted to provide the work that has since been written off. Accenture, IBM, HP and BT are the lead suppliers.
"Remedial work to make good or replace the IT assets could further increase the department's IT budget, which had already increased by 61% (£241m) between its May 2011 and December 2012 plans," said the NAO report.
Security problems
Even aspects of the IT as critical as security have had problems. For example, the current IT system lacks the ability to identify potentially fraudulent benefit claims – reducing fraud was promised as one of the major benefits of Universal Credit.
Furthermore, says the NAO, the DWP could not agree what security it needed to protect claimant transactions and was unclear about how Universal Credit would integrate with other programmes.
Despite the Cabinet Office rejection of the technical proposals in October 2012, DWP "continued to develop its plans for a long-term strategic security solution. In January 2013, the Universal Credit security solution was over-complex according to the technical director of CESG [the IT security arm of GCHQ] and other reviewers. This would have conflicted with the programme's objective of encouraging claimants to go online," said the report.
As a result the original aim of a "digital by default" process for claimants has been downgraded to "digital as appropriate", with the DWP reviewing which parts of the process should be online.
Throughout the programme the department has lacked a detailed view of how Universal Credit is meant to work

National Audit Office
Failure of agile
As revealed by Computer Weekly, the Universal Credit project set out to use agile methodologies, but this quickly foundered and was effectively scrapped.
"The Cabinet Office does not consider that the department has at any point prior to the reset appropriately adopted an agile approach to managing the Universal Credit programme," said the report.
The overall programme was "reset" in early 2013 after the government's Major Projects Authority was asked to review the scheme. Since then, a new director general, Howard Shiplee, has been appointed to run Universal Credit – the fifth different programme leader since mid-2012.
"Universal Credit (UC) is a major and complex reform that will transform the welfare state and we are committed to delivering it on time by 2017 and within budget," said the DWP in a statement.
"The report does not cover the significant developments we've made since April including the go live in Greater Manchester, our progress on the IT challenge, the latest plans for expansion from October, or the fact that we brought in two of the country's leading project management experts to lead UC. Under this new leadership we are making real progress and we have a plan in place that is achievable and safe."
Learn from mistakes
The NAO agreed it is "still entirely feasible" that Universal Credit will go on to be a success as a result of the reset, but warned: "To do so, the [DWP] will need to learn from its early mistakes. As it revises its plans the department must show it can: exercise effective control of the programme; develop sufficient in-house capability to commission and manage IT development; set clear and realistic expectations about the timescale and scope of Universal Credit; and, address wider issues about how it manages risks in major programmes."
Shadow employment minister Stephen Timms described the NAO report as a "devastating critique".
"The [DWP's] plans for Universal Credit were driven by an ambitious timescale, and this led to the adoption of a systems development approach new to the department," said Amyas Morse, head of the National Audit Office.
"The relatively high risk trajectory was not, however, matched by an appropriate management approach. Instead, the programme suffered from weak management, ineffective control and poor governance. Universal Credit could well go on to achieve considerable benefits if the department learns from these early setbacks and puts realistic plans and strong discipline in place for its future roll-out."
The IT problems have been fundamental to delays in the wider benefits reform scheme. The programme was due to be rolled out across the country by 2017, but interim milestones have already been missed, and the DWP is reconsidering the timing for the full roll-out.
Margaret Hodge MP, chair of the Public Accounts Committee, said: "DWP seems to have embarked on this crucial project, expected to cost the taxpayer some £2.4bn, with little idea as to how it was actually going to work. Confusion and poor management at the highest levels have already resulted in delays and at least £34m wasted on developing IT. If the department doesn't get its act together, we could be on course for yet another catastrophic government IT failure."
Read more on IT for government and public sector