Government fails rural areas in broadband and mobile
The rural affairs select committee says there is not enough government funding to put rural services on par with urban areas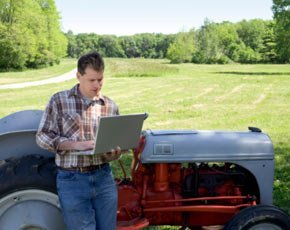 Parliament's Environment, Food and Rural Affairs (Efra) Committee has slammed government for being "deeply unfair" in its funding for remote areas of the UK to provide the same services to residents in rural areas as they would get in towns and cities.

Download this free guide


How to implement an effective software-defined networking training strategy
In this e-guide we sit down with CIMI's Tom Knolle to explore some of the emerging SDN service models and how adopting SDN can help to monetise the enterprise network and improve business outcomes.
The Commission for Rural Communities was scrapped in 2010 and responsibility for rural issues was taken on by ministers at the Department for Environment, Food and Rural Affairs (Defra) and the newly established Rural Communities Policy Unit (RCPU). As a result, an inquiry was launched by the committee in July 2012 to look at how effective the new system had been at "acting as rural champion in the heart of government" and furthering development in these more remote areas.
Today saw the publishing of its findings, which claimed central government had not been doing its job and needed to act to ensure more funding was reaching the areas where was needed to bring services up to scratch, including broadband and mobile coverage.
Chair of the committee, Anne McIntosh, said: "The government needs to recognise that the current system of calculating the local government finance settlement is deeply unfair to rural areas in comparison with their urban counterparts. This is unacceptable.
"Rural communities pay more in council tax, receive less government grant and have access to fewer public services than people in large towns and cities. Defra must work with colleagues in the Department for Communities and Local Government to ensure that future settlements recognise the premium that exists in the provision of services to rural areas."
When it came to broadband, the committee emphasised that the universal service commitment to bring 2Mbps to every household in the UK was crucial and believed it should be prioritised over bringing faster speeds to those who already have connections.
Broadband transparency
Last week, the public accounts committee criticised the Department for Culture, Media and Sport (DCMS) and BT for not revealing the full plans of the BDUK fibre broadband roll-out, preventing smaller, local providers from getting to work on plugging holes in rural areas.
In this report, McIntosh joined other voices in parliament and industry calling for the government and the telecoms giant to be more open about the locations.
"To expedite the roll-out of superfast broadband the government must publish details showing precisely what areas will be covered by BT under the Rural Broadband Programme in order to allow alternative providers to fill in the gaps," she said.
McIntosh also called for the £300m funding promised by the BBC to go towards rural broadband roll-out in 2015 to be used as soon as it becomes available.
"The government has known about the money from the BBC for some time and has no excuse to delay using it when it becomes available," McIntosh added.
"Given the problems with the existing rural broadband programme we believe the £300m from the BBC would be best used as a lever to encourage private and community sector capital and expertise to further the roll-out of superfast broadband to rural communities."
Unacceptable mobile coverage
When it came to mobile, the committee said the lack of coverage in large parts of the countryside was "unacceptable" and criticised the mobile infrastructure project from narrowing its remit. Originally, it aimed to bring coverage to up to six million people, but this has now been changed to 60,000 premises in so-called 'not-spot' areas.
McIntosh said: "We are concerned that in focusing on reducing the number of premises in 'not-spots', which may already have landline access, large parts of the countryside and those who work in it may still be left without access to mobile technology."
The DCMS, responsible for both the broadband and mobile projects, defended its record to Computer Weekly, saying it was delivering "a transformation in broadband" and was looking into "more innovative fixed, wireless and mobile broadband solutions" for increasing its coverage.
Computer Weekly contacted Defra for its response to the report but had yet to receive comment at the time of publication.
Read more on Telecoms networks and broadband communications