Brighton hospital bucks trend by moving from shared services to in-house IT
Brighton and Sussex University Hospitals NHS Trust moves to an in-house, converged infrastructure for agility and cost savings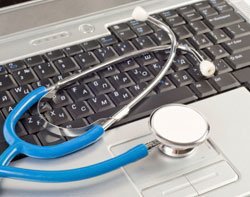 In a trend-bucking move, Brighton and Sussex University Hospitals NHS Trust has moved away from shared services IT model to an in-house IT infrastructure based on HP's converged infrastructure products. The IT overhaul project has given the hospital team full control of its IT, efficient and agile systems and 25% cost savings.

Download this free guide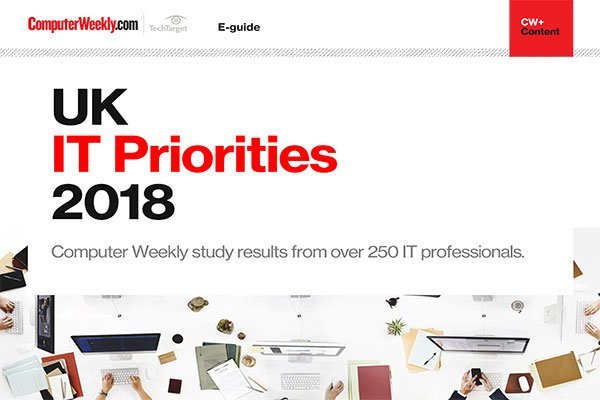 UK IT Priorities 2018 survey results
Download this e-guide to discover the results of our 2018 UK IT Priorities survey, where IT leaders shared with us what they are going to be investing in over the coming 12 months.
By submitting your personal information, you agree that TechTarget and its partners may contact you regarding relevant content, products and special offers.
You also agree that your personal information may be transferred and processed in the United States, and that you have read and agree to the Terms of Use and the Privacy Policy.
"It is almost a paradox that we were looking to move away from shared services model and in-source IT to gain cost-savings and efficiency, when most organisations do it the other way round," says Ian Arbuthnot, the IT director at Brighton and Sussex University Hospitals (BSUH) NHS Trust.
The decision was made in 2011 when Arbuthnot and his team realised they needed a stable and standardised IT infrastructure to improve the services it provides to its desktop users – many of whom are directly responsible for improving patients' healthcare.
The team also wanted full control of its IT to plan and execute its future IT strategies without delays.
Archaic systems
Emphasising how archaic the systems were prior to the IT overhaul project, Arbuthnot says: "We were on Microsoft Windows NT 4 operating system (OS) running Exchange 5.5… it was embarrassing to even talk about it."
Windows NT4 was released in 1996 and Microsoft Exchange server 5.5 was released in 1997.
We were on Microsoft Windows NT 4 operating system (OS) running Exchange 5.5… it was embarrassing to even talk about it.

Ian Arbuthnot, BSUH NHS Trust
"We knew we had to overhaul our IT and do it as soon as possible," he adds. "The Department of Health's initiative NHS National Programme for IT (NPfIT) has proved beneficial to some trusts but not to us and we were left with a fair amount of legacy infrastructure," he says.
Opting for converged infrastructure
The IT team opted for a converged infrastructure set-up – where an in-house datacentre is based on a specific supplier and the supplier's partners to provide pre-configured bundles of hardware and software
It selected HP Converged Cloud based on Microsoft's virtualisation platform Hyper-V. Cost, safety of mission-critical data and liability were some of the trust's major concerns with its old infrastructure, says Arbuthnot.
HP Converged Infrastructure partner OCSL implemented an HP CloudSystem -- the converged infrastructure's core component -- on two HP ProLiant BladeSystem c7000 enclosures with 16 blade servers and six rack-mounted servers for BSUH.
Integrated system that is easy to manage
The HP CloudSystem platform is integrated, reliable and simple to manage. "We hope to use some of its design tools to help more advanced users such as renal researchers," says Arbuthnot.
The three-member strong IT team took a year to have the new systems up and running, while ensuring minimal downtime. While OCSL helped in implementation and offers advisory services, the day-to-day IT is managed by the IT team of BSUH.
And today, the hospital's 7,500 desktop users are benefiting from efficient IT user-experience and, in turn, improving the treatment to over 750,000 patients annually.
As well as increasing IT agility and improving access to information, the new infrastructure has lowered BSUH's costs by 25% since its adoption in 2011.
The perception about cloud in 2011, when BSUH was looking to overhaul its IT, was quite different from what it is now

Ian Mobberley, OCSL
The simplicity of the new systems, their level of resilience and their future-readiness of the infrastructure are all added benefits in addition to the cost savings it has yielded, Arbuthnot says.
New infrastructure helping in adopting IT consumerisation strategies and going paperless
HP's CloudSystem has also enabled BSUH to adopt BYOD capabilities for increased collaboration and productivity.
But why didn't the trust adopt an all-cloud strategy or choose a public cloud provider?
"The perception about cloud in 2011, when BSUH was looking to overhaul its IT, was quite different from what it is now," says Ian Mobberley, technology director at OCSL, the company that helped BSUH implement the converged infrastructure.
The confidence on cloud at that time was lower than it is today and the issues around compliance and data security were amplified, Mobberley says.
"But if, at some point, BSUH decides that it needs to burst out to the cloud, its current infrastructure gives it the flexibility to do so," he adds.
But an out-and-out cloud infrastructure is not in Arbuthnot's mind at least for now.
"Our current IT ticks all our boxes and we are now planning an ambitious $28m project around Electronic Patient Record system with the support of the new infrastructure," he says.
Read more on Managing servers and operating systems