CW500: CIO themes for 2012
Battening down the hatches is a sure route to failure in the recession, IT leaders heard at January's CW500 Club.
Battening down the hatches is a sure route to failure in the recession, CIOs and senior IT leaders heard in January.
Tom McKewan, head of the IT group at PA Consulting, told a meeting of Computer Weekly's 500 Club that reacting passively to the downturn is not an option.
Those companies that make decisions quickly, stick to them, and prioritise their spending, are in a better position to survive a crisis.
"The biggest thing we have realised is that battening down the hatches in a crisis is not a strategy," he said. "The companies that did that performed worse."
McKewan was speaking at a meeting of more than 80 IT leaders, which addressed the strategic, technical and skills challenges facing CIOs in 2012.
He was joined by Marc Dowd, principal analyst at Forrester Research, and Albert Ellis, chief executive of recruitment agency Harvey Nash.
PA Consulting surveyed 200 senior business leaders on their response to the financial crisis and assessed their impact against total shareholder return.
"We worked out that companies that made decisions quickly, stuck to them and then moved on, performed better in a crisis," he said.
The Met Office, for example, worked with PA to create a community of amateur weather watchers. PA built the platform using Google Apps, in 12 weeks, adding hyper-local weather reports from 10,000 enthusiasts to reports from the Met Office's 250 UK weather stations.
"The hosting costs are peanuts and it's completely scalable," said McKewan.
The third element that distinguishes a successful company is the ability to cut costs in a strategic way, rather than reacting in a knee-jerk way, he said.
Rabobank, in the Netherlands, created a "transaction engine" to help it identify where its costs actually were. The bank was able trim its budget by 30 million in a year as a result.
McKewan said CIOs should treat the downturn as an opportunity to reposition and come out ahead when the economy recovers. "Looking at total shareholder return, those that saw the recession as an opportunity did 12% better," he said.
The age of the consumer
In addition to the pressures of the economy, CIOs face the challenge of managing a series of disruptive technologies during 2012.
Forrester's Dowd said business is now entering a new industrial age – the age of the consumer (see panel).
The most successful companies will be those that recognise that their customers, armed with the internet and unprecedented computing power, now know more than they do.
"The iPad has more computing power than a Cray supercomputer of 1984," Dowd told the group. "I dropped in to the Apple store. There was a Wi-Fi-connected weighing scale. They wanted £140 for it. What did I do? I scanned the item on my iPhone. It told me I could buy it for £10 less from Amazon, or £20 less from a guy in Scotland," he said. "I decided to buy it from Amazon, and walked out of the store a happy customer."
3D printers, which allow people to make plastic components cheaply, could cause similar disruption for small manufacturing companies. Once they are readily available in people's homes or in corner shops, whole industries are going to be swept away, he said.
Bring your own computer to work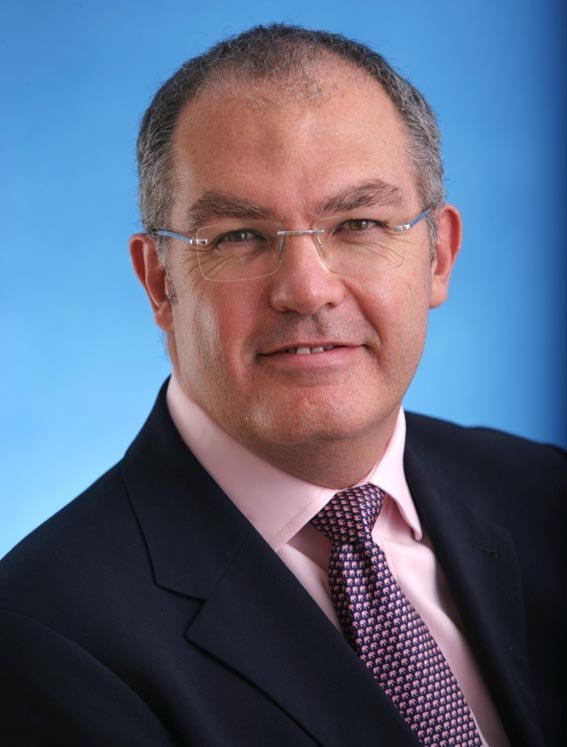 Businesses will have no choice but to embrace the use of consumer technology in the workplace, with a bring your own device (BYOD) policy, Dowd (pictured right) told the group. The PC may not be dead, but the idea of the PC as on the only device used at work is dead.
"Bring your own computer is a trend for this year," he said. "Ultimately, with the myriad different devices out there, operating systems and platforms, you have to let go and give them the choice."
Consumer technology is impacting even traditionally conservative banks, Harvey Nash's Ellis told the group.
"Two years ago I was in Switzerland, at AIG, a very conservative bank. Everything was as you would expected it, very centralised and focused on standards. Last year, everything had changed. Bankers were using their own technology and the standards had failed," he said.
Good enough IT is fit for purpose
CIOs will need to respond by taking a more agile approach to IT. This will mean investing in systems that may not be perfect, but can be rolled out quickly, and will do the job.
"It is about agility. When I go and buy a car, I don't go out and buy the best car in the world. It won't fulfil all of my needs, but it's good enough for what I want to do," said Ellis. "IT has been producing Rolls Royces. We can't do that any more. Shorter projects with faster returns is where it should be."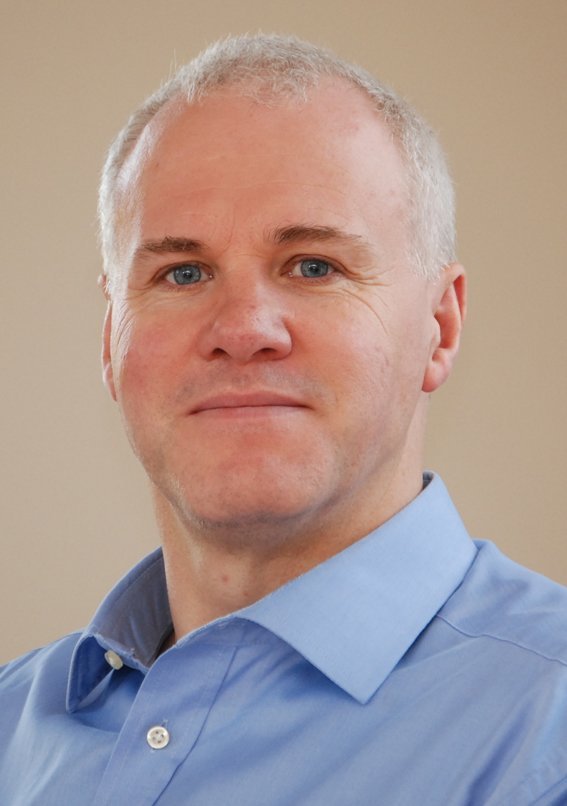 McKewan of PA Consulting (pictured right) told the group: "Fit for purpose is more important for our clients than anything else. I don't see many bells and whistles on anything my clients are doing now."
Yet CIOs have some way to go before they trust their applications entirely to the cloud, said Dowd.
"One of my CIOs produces everything for free. The whole of his IT expenditure is €31 per person, apart from the network. I think that is a great story. It should be the way people are going, but traditionally it's not like that," he said.
It may be that CIOs simply want to have someone to sue if the technology fails, he said.
Look after the data
Security will be an ongoing priority for businesses in 2012. They are being attacked at a phenomenal rate by hacker groups and nation states.
"You have to really be looking at the data and secure the data points. It's the only way forward," said Dowd.
Harvey Nash's Ellis told the group that security was back on the CEO's agenda in 2012.
"If you go back 12 months, 93% of CEOs said they had their bases covered as far as security was concerned. This year they are saying something slightly different," he said.
CIOs have been slow to understand the emotional impact when board directors read about hacking attacks in the papers, he said.
"Part of the problem is that people don't understand risk enough. You will get budget rises when there is a big leak, but then it's too late," said Dowd.
"One leak, one penetration, can destroy your reputation overnight," said McKewan. "And in the internetworked world, people will simply go somewhere else. Recent evidence is that one penetration can reduce your market capitalisation by 18 or 20%."
CIOs rarely make CEO in the UK
Despite the downturn, companies are continuing to hire IT professionals, Ellis told the group. "It might be counter-intuitive, but most companies say they will get larger or stay the same," he said.
Candidates for leadership positions are in short supply, said Ellis. Harvey Nash has been making the case for CIOs to make the transition to the CEO role for some years, but Ellis acknowledged that CIOs have difficulty making it onto the board, particularly in the UK, if they lack business experience.
"I have seen quite a few CIOs being successful because they have come from one of the consultancies, McKinsey, Accenture, etc. Very rarely have we seen the CIO come through the technical route to the big post," he said.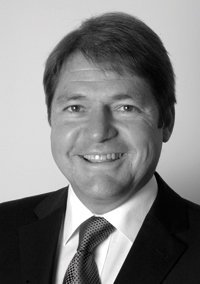 For most companies, CIOs are not even on the radar as a potential CEO. They are not being mentored or groomed for the role, said Ellis (pictured right), but it is quite possible for CIOs to move to a COO role, as preparation for a CEO position.
Ellis advised CIOs to focus on innovation if they want to win credibility with the board. The best CIOs love their jobs, invest in their teams, and focus on innovation, and are likely to have seen their budgets increase, he said.