Hackers cost UK economy billions every year, says head of military cyber security
Hacking by foreign governments and businesses costs the UK economy billions of pounds, according to the head of the British military's cyber security programme, as foreign competitors routinely steal valuable intellectual property from UK businesses.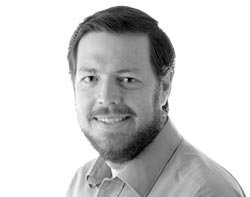 Warwick Ashford is chief reporter at Computer Weekly. He joined the CW team in June 2007 and is focused on IT security, business continuity, IT law and issues relating to regulation, compliance and governance. Before joining CW, he spent four years working in various roles including technology editor for ITWeb, an IT news publisher based in Johannesburg, South Africa. In addition to news and feature writing for ITWeb's print publications, he was involved in liaising with sponsors of specialist news areas on the ITWeb site and developing new sponsorship opportunities. He came to IT journalism after three years as a course developer and technical writer for an IT training organisation and eight years working in radio news as a writer and presenter at the South African Broadcasting Corporation (SABC).
View all articles by Warwick Ashford >>
[email protected] 020 8652 8505
Hacking by foreign governments and businesses costs the UK economy billions of pounds, according to the head of the British military's cyber security programme.
The biggest cyber threat to the UK is economic, not military, Jonathan Shaw told The Daily Telegraph.
Foreign competitors are routinely stealing valuable intellectual property from UK businesses, putting many out of business, he said.
For example, a firm in Warrington, Cheshire, that designed a blade for wind turbines, went out of business after hackers stole the blueprint and produced a cheaper version.
The UK is at risk of losing its position as one of the world's leading hi-tech manufacturers unless companies improve cyber security, Shaw warned.
The UK needs to have an effective national response to cyber threats that involves everyone, he said, as 80% of cyber problems could be solved through simple cyber hygiene such as keeping security software up to date and changing passwords regularly.
The government should follow China's lead by introducing training schools to educate businesses to protect themselves from cyber attacks, said Shaw.
The UK government's cyber security strategy, expected to be published in mid-November, will be aimed at enabling the UK to reap the huge economic and social value of a resilient and secure cyber space by 2015, a government official told a Trusted Computing seminar in London last week.
The strategy is to be made up of four key elements, said Owen Pengelly, deputy director of policy at the Office for Cyber Security and Information Assurance in the Cabinet Office.
These elements are: making the public safe online and ensuring the UK is a good place to do business online; making the UK more resilient to cyber attack and better able to protect its interests; ensuring the UK can help shape an open, secure and vibrant cyber space; and building UK knowledge, skills and capability to underpin these objectives.
There is no point in developing UK cyber capability without having the means to stop intellectual property theft that is affecting the UK defence and creative industries in particular, he said.
According to Pengelly, awareness among businesses of intellectual property theft is varies wildly, but there is generally a low awareness of the vulnerability of key information assets.
UK foreign secretary William Hague is to host an international conference in London from 1 to 2 November to establish a framework for responding to developments in cyberspace.
The London Conference on Cyberspace will bring together representatives of governments, civil society and business.
"No one government or country has the answers. Together we must begin to address how we can maintain the economic and social benefits of the internet and guard against the criminal and security cyber threats without suffocating future innovation," said Hague.
The conference, which includes a keynote speech by US secretary of state Hillary Clinton, will concentrate on economic growth and development, social benefits, cyber crime, safe and reliable access, and international security.
Read more on IT news in your industry sector