IT project failure: Read the early warning signs and act fast
Businesses have been urged to look out for three tell-tale signs that could spell an IT disaster in the making, following a major research project by an international team of academics.
Bill Goodwin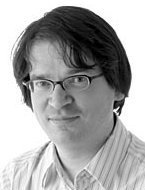 Bill Goodwin is Computer Weekly's management editor.
He is an award winning journalist, who has written for national newspapers, magazines and has worked as a researcher on investigative television documentaries. He developed and taught an investigative journalism course at the University of Westminster, where he is currently an external examiner. His awards include a Freedom of Information Award, and the British Editors Freedom of the Media Award. Most recently he won three awards in the BT Security Journalism Awards 2007, including the BT 'Enigma Award' in recognition of his outstanding and consistent contribution to IT security journalism.
See all articles by Bill Goodwin >>
Linked-In profile for Bill Goodwin
[email protected] 020 8652 8644 Active Bill Goodwin False True
Businesses have been urged to look out for three tell-tale signs that could spell an IT disaster in the making, following a major research project by an international team of academics.
Early results from the study by Oxford University and Simon Fraser University, Canada, in collaboration with Computer Weekly, revealed that organisations are having to abandon 7% of their IT projects.
But many of these projects could be halted at a much earlier stage, with less wasted investment, if organisations learn how to recognise the early signs of a project heading towards failure.
"The problem with abandoned projects is that unlike those with cost and time overruns, they will mostly be complete financial write-offs. And often there is reputational damage, both within the organisation and with customers and suppliers," said Chris Sauer, fellow in information management at Oxford University.
Problem projects are likely to be no more complex and cut across just as many organisational departments within the organisation as projects that go on to completion.
Common reasons for failure
The study, based on a survey of 250 UK project manager readers of Computer Weekly and international members of the Project Management Institute's special interest group in IT project management, found that abandoned projects have several critical factors in common.
Project teams on abandoned projects have significantly greater difficulty establishing the requirements of the project than those on IT projects that make it through to completion, the research revealed.
They had a significantly higher turnover of key project staff, with an average of three changes of senior project leaders, compared with just one change for projects that make it through to completion.
"This represents a major discontinuity and loss of knowledge," said Blaize Reich, principal researcher for the project at the Simon Fraser University.
Box: Three early signs of an IT project going nowhere
Project team struggling to define requirements
Poor communication with the business
High turnover of key project staff
"It is hard to know why this is so, but you can easily imagine a sponsor distancing him/herself from a troubled situation or a project manager struggling to create the process needed to effectively monitor a struggling project," she said.
Project teams on abandoned projects communicated and shared knowledge less effectively with the rest of the business, and there was poorer alignment between the project and the objectives of the business, the research found.
"The project managers of these abandoned projects reported much lower levels of trust between technologists and business members of the project team. No wonder they did not share knowledge," said Sauer.
Despite these failings, organisations typically allowed problem projects to limp along for a further nine months before finally killing them off, wasting significant time and resources.
Organisations should look out for early signs of projects failing and either turn it around or cut their losses, the team of academics advised.
"Based on our research and experience, we'd suggest careful attention to three areas: if a project is struggling badly with requirements, if its relationship with the business is poor, and if you see key staff leaving, then your project requires decisive intervention," said Reich.
---
---
Read more articles on the Oxford-led project management research project:
---
Sign up to Computer Weekly to download in-depth resources on IT project management
Successful solutions through agile project management
The global state of the project management office
The global state of the PMO: The UK perspective
The state of IT project management in the UK (2003)
MetaKeywords MetaDescription Sensitive Landingpage False