Three to give away mobile broadband to rural communities
Mobile operator Three is giving free 3G broadband to rural communities in the UK that are currently unable to access fixed line broadband.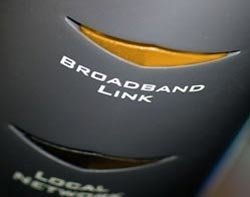 Mobile operator Three is giving free 3G broadband to rural communities in the UK that are currently unable to access fixed line broadband.
Initially Three will give 11 communities dongles and broadband access for a year, at an average speed of 2Mbps, which is the minimum speed the government wants to achieve for fixed broadband across the UK. Free public access will also be made available in pubs and community centres using Mi-Fi devices.

Download this free guide


Definition guide: Unified Communications
In this e-guide, we break down what unified communications actually is through a series of definitions. Also, discover how UC is still relevant to mobile, why the mobile UC market is struggling and how blockchain can help to make you a happier person.
Gringley-on-the-Hill in North Nottinghamshire is the first community to be included in the initiative. It will receive 30 dongles and free data access for a year, and will also get public Wi-Fi hotspots in the local pub and community centre.
The mobile operator will work with the Countryside Alliance to identify rural broadband "not-spots".
The move comes as mobile firms await Ofcom's decision on how the sale of the wireless spectrum for 4G will be regulated later this year.
Rural areas have recently received £363m from the government intended to provide 90% of UK homes with superfast broadband by 2015 and for everyone to have access to a minimum of 2Mbps.
But Sarah Lee, head of policy for the Countryside Alliance, said the amount could fall short of the cash needed to improve coverage and could take several years to be properly realised.
Mobile internet access could be the answer to bridging the digital divide in the countryside, she added.
Matthew Howett, senior analyst at Ovum, agreed that mobile broadband will play an important role in increasing coverage to rural areas.
"Ofcom is deciding how the spectrum will be packaged and awarded. Three has made a convincing case that it has a network designed for the roll-out of mobile broadband, so it's not surprising that it is going after these parts of the country," he said.
The mobile network operator wants to secure enough spectrum in the wireless auction to support a credible network. That will be the intention from multiple parties. Ofcom may even increase coverage obligation, added Howett.
"All the operators are interested in getting as many customers on the network as possible, and rural areas are a big potential source of customers," he said.
Ofcom's consultation on wireless spectrum closed in May. The body is due to release a regulatory statement later this year, but has not yet confirmed a date.
Read more on Voice networking and VoIP