Winner of Cyber Security Challenge UK goes from postman to cyber warrior
Winner of the first UK Cyber Security Challenge Dan Summers has literally moved up from the mail room to the IT security defence department at the Royal Mail since his competition victory in March.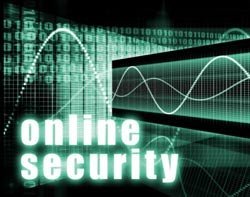 Winner of the first UK Cyber Security Challenge Dan Summers has literally moved up from the mail room to the IT security defence department at the Royal Mail since his competition victory in March.

Download this free guide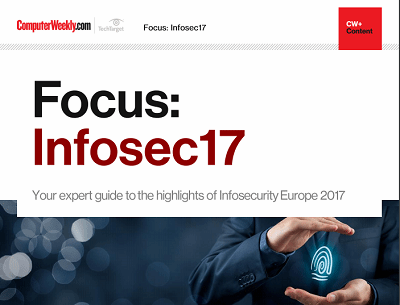 From forensic cyber to encryption: InfoSec17
Security technologist Bruce Schneier's insights and warnings around the regulation of IoT security and forensic cyber psychologist Mary Aiken's comments around the tensions between encryption and state security were the top highlights of the keynote presentations at Infosecurity Europe 2017 in London.
By submitting your personal information, you agree that TechTarget and its partners may contact you regarding relevant content, products and special offers.
You also agree that your personal information may be transferred and processed in the United States, and that you have read and agree to the Terms of Use and the Privacy Policy.
The former Wakefield postman's appointment as information security specialist for vulnerability management was announced by Judy Baker, director of Cyber Security Challenge UK, at a gathering of sponsors in London.
"We had a fantastic first year," she said, noting that 80% of those who took part in the first challenge said the experience would make them more likely to consider cybersecurity as a career option.
Baker also announced that as the second UK Cyber Security Challenge gets underway, three new sponsors, including BT, have signed up to support the initiative, which is aimed at identifying new cybersecurity talent.
Seeking cybersecurity talent
Mark Hughes, director of security at BT, says his company has a vested interest in ensuring there is a pool of cyber defence talent to protect customers and keep pace with the way they want to use IT services across the 170 countries in which BT operates.
"BT has a security team of 1,500 around the world, but that is a challenge to maintain, and continually needs topping up," he said.
Talent management, which has been a growing challenge for the past 15 years, this year moved to the top of a list of chief executive concerns, says Richard Phelps, partner at PricewaterhouseCoopers.
Annual research by PwC has shown talent management steadily move up the rankings of concerns, particularly in the past five years.
Many organisations are poor at attracting, retaining, developing and utilising talent, but in the IT security industry, it is critical to manage the talent supply chain with the same rigour as other parts of the business, says Phelps.
Organisations need to think about what specific skills they need, where they will get them from, how they will attract the right people, and how they will retain those skills.
Alongside the Cabinet Office, PwC is a platinum plus sponsor of the Cyber Security Challenge UK, which is designed to identify potential talent outside as well as within the IT security industry.
Education for the digital world
The scarcity of cyber security skills is a hot topic among chief information officers, says Jay Abbott, director UK threat and vulnerability practice at PwC.
"Solving the skills gap is a top challenge, with few school leavers in the UK opting to study computer science at university," he told Computer Weekly.
At a school level, he says, the UK is far behind in the field of information communication technology studies and has not moved with the times or invested in technology as a mainstream subject area.
Delegates to EastWest Institute's International Youth Congress on Digital Citizenship in London on 31 May recommended that digital skills should be included in school curriculums at the same level of importance as other mainstream subjects.
"It is clear from the congress that we have to move towards greater cyber literacy in society through teaching the necessary skills at an early age," James Lyne, director of technology strategy at Sophos, told the EastWest Institute's Second Worldwide Cybersecurity Summit the following day.
"Participants at the youth congress agreed that cyber safety must be communicated in a variety of ways, and that young people are more likely to listen to peers than anyone else," he said.
Read more on IT risk management