Case study: Stirling University cracks SAP staff budget challenges with Absoft
Stirling University has invested in a little SAP system optimisation and a few lines of code to complete its annual salary budgets 100 times faster than before, with near-100% accuracy.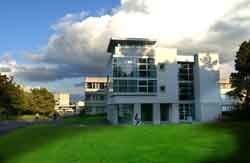 Stirling University has invested in a little SAP system optimisation and a few lines of code to complete its annual salary budgets 100 times faster than before, with near-100% accuracy.

Download this free guide


Why customer relationship management is turning to AI for assistance
In this e-guide, we look at how AI is powering retail customer experience, why SAP Hybris could paint the future of commerce and how Ulster bank is faring after adopting a full-scale Salesforce Einstein CRM.
The process was cut to less than an hour, compared with 10 to 15 days, saving weeks of work for its HR and finance teams, days for central admin, and hours of checking for every department employing staff.
The old system of preparing budgets in Excel spreadsheets using information extracted from the university's SAP system was slow and inaccurate.
"The spreadsheet-based process meant basing the budget on a snapshot taken in December or January, which was not representative of the full financial year," said Alison Lindsay, project accountant at Stirling University.
"It was difficult to budget because of different pay scales, pensions and increments."
The financial team also needed to track costs in comparison with budgets year-round and make varying allocations across different cost centres.
The SAP cost planning capability could be configured to provide some, but not all, of the functionality that was needed, so the university turned to consultancy Absoft for help.
Martyn Peggie, HR information system manager at Stirling University, said, "We wanted to extend the standard SAP solution to meet all our requirements, and we needed help with the ABAP programming involved."
Stirling chose Absoft because of the consultancy's good reputation with other universities, he said.
University staff, including the budget accountant, held a two-day workshop with Absoft to discuss Stirling's requirements.
Lindsay said, "We wanted to be able to see the impact of varying aspects of the pension schemes, and to project for different cost-of-living increases.
"Our wish-list included the flexibility to include or exclude certain groups of staff in a projection, instead of always including them all."
It was clear that the time savings, and the ability to forecast over three years instead of one, meant the project would soon pay for itself, said Peggie.
"This, plus the ability to carry out a range of what-ifs, promised greatly improved cost control," he said.
Absoft's consultants configured the standard SAP budget planning functionality to deliver about 90% budget accuracy, said Peggie.
The remaining 10% was fulfilled by writing code to allocate different amounts of national insurance, to account for staff with multiple roles, and precise forecasting of pension contributions.
The project and testing was completed in just over two months, enabling the university to go live with a customised personnel cost planning system in March 2009.
Since then, the university has been able to measure the time savings, but the benefits are not only short-term, said Lindsay.
"Being able to do longer-range forecasting will help us through a period in which funding will be going down and costs will be going up."
According to Lindsay, the combination of greater accuracy and detail down to employee cost centre and cost item levels provides a much better basis for making decisions.
Peggie will explain the lessons learnt at the University of Stirling in a presentation at the coming SAP UK & Ireland User Group Conference 2010 in Manchester, from 21 to 23 November.
Read more on Business applications