SAN overview: Chapter 3 - SAN switches
This overview highlights characteristics of high-end switches.
Switches have emerged as a crucial element in any storage area network ( SAN) infrastructure, interconnecting and managing traffic between the various storage systems and server elements on the SAN -- sometimes supporting hundreds of ports on a single switch. But switches have evolved to be far more than just network "traffic cops." Today, many SAN switches provide powerful features that can help administrators organise and manage the storage network, including storage virtualisation, provisioning/ zoning, interswitch link (ISL) trunking, performance planning and security features like authentication. This overview highlights the characteristics of high-end switches.

Blade switches

Blade switches are basically modular switches designed to fit in blade chassis produced by major manufacturers like Dell Inc., IBM, and Hewlett-Packard Co. (HP). Although there are no features or capabilities unique to blade switches, the blade form factor offers a substantial advantage to blade server users. By mounting a blade switch, other blade servers in the chassis can be connected through the blade switch to the rest of the network. This is cleaner and more convenient than cabling each blade server to an external switch. However, it's important to remember that blade switches generally offer limited scalability, and they are more expensive to deploy because blade chassis are not yet mainstream. Blade servers may also experience issues booting from the network through a blade switch.

McData Corp.'s 4314 and 4416 Fibre Channel (FC) switch models support the Dell PowerEdge 1855, both sporting a total of 16 FC ports running up to 4 Gbps. Similarly, a McData FC blade switch module with 10 or 20, 4 Gbps FC ports can be purchased for the IBM eServer BladeCenter. As another example, the HP p-Class BladeSystem is served by a 10 port, 4 Gbps McData SAN blade switch.

Download this free guide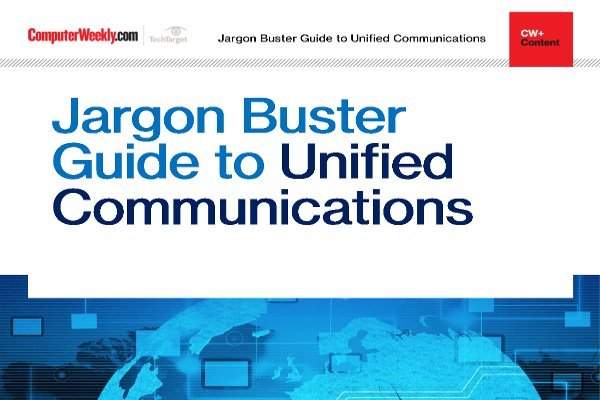 Jargon buster guide to Unified Communications
Explore some of the key elements of a Unified Communications deployment and discover insight into some of the emerging trends that are changing the way we communicate in our working lives.
By submitting your personal information, you agree that TechTarget and its partners may contact you regarding relevant content, products and special offers.
You also agree that your personal information may be transferred and processed in the United States, and that you have read and agree to the Terms of Use and the Privacy Policy.
Director switches
Enterprise data centers often incorporate large director-class switches that offer massive scalability for the SAN, yet can be managed as a single platform. In addition, director switches feature fault tolerance, nondisruptive software upgrades, hot-swappable components, redundant power and cooling systems, and advanced security features. Director switches can frequently support multiple network protocols and can even be logically organised into multiple virtual switches. Heterogeneous server and storage system support is critical for a director switch. The two principle issues with director switches are cost and management: Directors are significantly more expensive to acquire than other switch classes, and the general lack of friendly wizard-driven interfaces usually means that management tasks can be more cumbersome and time consuming.
You'll typically find products from Cisco Systems Inc., Brocade Communications Systems Inc., and McData at the high end of the switch spectrum. For example, Cisco's MDS 9513 is one of the largest director switches available, sporting as many as 528 FC ports in a single chassis, each port capable of 1, 2, 4 or 10 Gbps. The 9513 includes support for VSANs and VSAN routing, along with advanced security features. Brocade's SilkWorm 48000 SAN director scales nondisruptively from 32 to 256 active 4 Gbps FC ports in a single domain, supporting enterprise management, high-volume transaction processing and backup tasks. Finally, the McData Intrepid i10K director provides up to 256 FC ports running at 2, 4 or 10 Gbps, depending on the service modules that are installed. All these directors are noted for their reliability and administrative features.
Intelligent switches
In terms of SAN switches, "intelligence" suggests the presence of advanced features, like storage virtualisation, remote mirroring, data sharing, protocol conversion, quality of service (QoS) management and strong authentication/security features. As storage networks become more sophisticated and support a growing range of storage products, adding intelligence to the switch offers compelling benefits -- most notable is the centralisation of network-based services. Rather than managing network services handled by a variety of applications running through individual servers in different locations around the network, managing an intelligent switch potentially lowers labor costs and software licensing costs (e.g., volume managers) and improves resource utilisation by reducing overprovisioning.
However, intelligence has nothing to do with the size of a switch. Thus, director-class and intelligent switches are not the same thing. A director switch may not have many intelligent features, if any, and often must be configured with service modules to support intelligent functions. Conversely, intelligent features are appearing more frequently in blade switches and even in some lower end products, like edge/workgroup switches. ***
Read more on Voice networking and VoIP