State Farm Insurance dumps Satyam
Satyam has lost its first major contract as a result of the $1bn accounting fraud committed by its former chairman, with...
Satyam has lost its first major contract as a result of the $1bn accounting fraud committed by its former chairman, with US financial services firm State Farm Insurance terminating its contract. But 90% of customers have committed to retaining the firm's services.

Download this free guide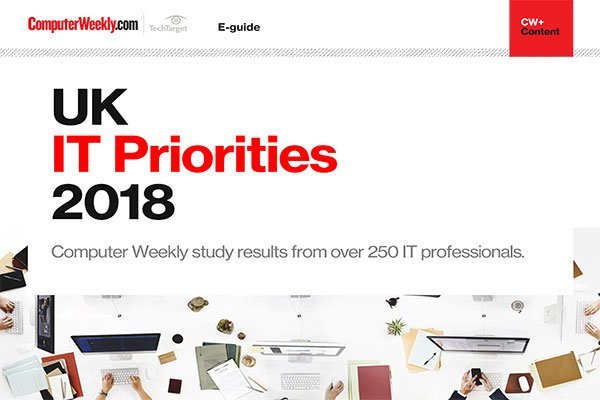 2018 UK IT Priorities survey results
IT organisations in the UK and across Europe are starting to accelerate the move to the cloud. Read more about the key areas in which senior IT managers are planning to invest in over the next 12 months.
About 400 Satyam workers work on-site at State Farm Insurance.
State Farm Insurance has 68,000 employees with over 75 million policies in the United States and Canada.
Customers are uncertain of their future working with Satyam. Companies such as retailer Tesco, chemicals firm Ciba, and Fifa have already said they are monitoring the situation. If a business had critical operations outsourced to Satyam the supplier's stability is essential for its own business continuity.
"Ensuring continuity of service is the board of director's top priority, and Satyam is working diligently to ensure all our customers' goals and needs are being met.While we are disappointed in State Farm's decision to discontinue services, our executives are reaching out to clients around the world, and at this point well over 90% of our clients have committed to continuing with Satyam," said a Satyam statement.
Satyam said many of its customers have made formal and informal commitments to continue working with Satyam.Satyamsaid it is not experiencing an unusual volume of attrition and continues to gain new customers globally.
Phil Morris, managing director for Europe at sourcing consultancy Equaterra, said most of Satyam's customers will source IT services from multiple suppliers which will make it easier to replace the work done by Satyam. "Most of Satyam's customers will have relationships with other suppliers because the firm does not provide all the IT services required by businesses."
Satyam could even ask its customers to pay money they owe early to help the company, which is currently short of cash.Last week Indian corporate affairs minister Prem Chand Gupta revealed that the company is owed $347m in fees.
Satyam's immediate priority is to ensure sustainability of services to customers and maintain uninterrupted operations.
Read more on IT outsourcing