UK prepared for cyber attack, says government think-tank
UK government and business is not taking cyber security threats seriously enough, former home secretary David Blunkett has warned.
He...
UK government and business is not taking cyber security threats seriously enough, former home secretary David Blunkett has warned.
He believes the threat is being underestimated and could cause devastating disruption to the 2012 Olympics if the UK is not properly prepared.
But is awareness of and preparedness for cyber security attacks in UK government and business circles as low as Blunkett contends?
Not according to a government think-tank the Cyber Security Knowledge Transfer Network (CSKTN).
"The UK has been working on preparations for cyber attacks for some years and is more prepared than most people realise," says Tony Dyhouse, newly-appointed director of the CSKTN.

Download this free guide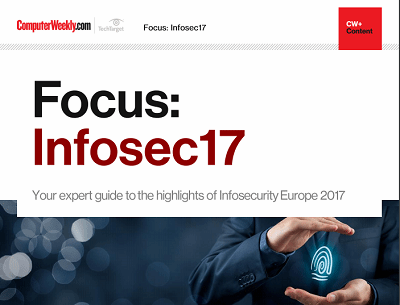 From forensic cyber to encryption: InfoSec17
Security technologist Bruce Schneier's insights and warnings around the regulation of IoT security and forensic cyber psychologist Mary Aiken's comments around the tensions between encryption and state security were the top highlights of the keynote presentations at Infosecurity Europe 2017 in London.
According to Dyhouse, terrorists are most likely to use cyber attacks to take down parts of the UK's critical infrastructure alongside a more traditional form of attack.
But the UK is well prepared, he says, with much of the UK work on cyber defences being done with the Centre for the Protection of National Infrastructure (CPNI).
"Government and industry have met regularly to discuss the problem and worked together to put appropriate protection in place for critical infrastructure," he says.
All organisations should follow the example of putting proportionate protection in place based on proven strategies for risk management, business continuity and disaster recover, Dyhouse says.
However, he says the rapid evolution of Web 2.0 communication technologies means that more work has to be done in this area.
Government and business need to start preparing to secure social networking sites and virtual worlds before they become standard forms of communication.
Dyhouse says to stay ahead of the problem, government and business need to predict the future role of these technologies and plan how to stop them being exploited.
"We need to be ahead of that so we can find ways of protecting users in virtual worlds, where it is more difficult to make judgement calls about other users," says Dyhouse.
The UK should collaborate with other countries facing the same threats, he says, to build on cyber security innovation and avoid duplicating the efforts of others.
Read more on IT risk management