Soliders lives put at risk by MoD's 'appalling' procurement decision
MPs have slammed the "appalling" decision of the MoD to buy eight Chinook Mk3 helicopters without securing access to their software source code.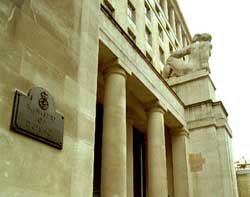 MPs have slammed the "appalling" decision of the MoD to buy eight Chinook Mk3 helicopters without securing access to their software source code.
The Public Accounts Committee (PAC), which oversees public spending, said in a recent report the way the helicopters were procured was a story of "bad decision-making to the point of irresponsibility" in "one of the worst examples of equipment procurement that we had ever seen".

Download this free guide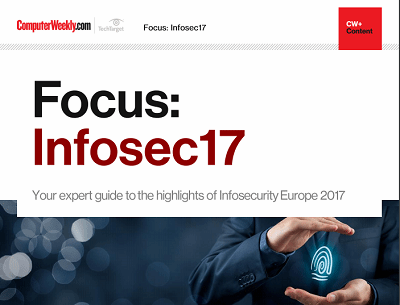 From forensic cyber to encryption: InfoSec17
Security technologist Bruce Schneier's insights and warnings around the regulation of IoT security and forensic cyber psychologist Mary Aiken's comments around the tensions between encryption and state security were the top highlights of the keynote presentations at Infosecurity Europe 2017 in London.
By submitting your personal information, you agree that TechTarget and its partners may contact you regarding relevant content, products and special offers.
You also agree that your personal information may be transferred and processed in the United States, and that you have read and agree to the Terms of Use and the Privacy Policy.
By not having access to the software source code, the MoD could not show that the cheaper, modified cockpit avionics that it had chosen met UK standards, and that the helicopters were safe to fly.
The PAC said, "Given that software is key to the operation of most modern defence equipment, this is irresponsible. The department should specify access to software as a clear requirement within any contract, especially where access to proprietary software is needed to provide airworthiness certification."
As a result, eight years after they were delivered, the machines remained grounded. British troops in Afghanistan have suffered a shortage of helicopter support, and as a result there is a heightened risk to their lives.
Forces in Afghanistan are in desperate need of helicopters for high-risk operations, and the shortage means it was necessary to bolt on an enhancement package to more basic helicopters.This made the aircraft harder and riskier to fly.
The specialist Mk3 helicopters were designed for high-risk special operations, including operations carried out at night or in low light. Forces now have to rely on heavily modified Mk2 helicopters for low-light operations, and have fewer helicopters in general, meaning more dangerous road journeys.
"The delays have potentially put the lives of British service personnel at risk," said the committee.
The problems have produced a long list of procurement lessons, the PAC said. The main one, it said, was that the MoD should minimise the number of modifications it requests when buying off-the-shelf equipment. The grounded helicopters will cost more than £442m to get into the air, making the long-term consequences of such modifications "very expensive indeed".
Read more on IT risk management