Shropshire fire service improves delivery of risk data to fire engines
Fire crews at the Shropshire Fire & Rescue service are being given improved access to emergency incident risk data on route to incidents. They are being...
Fire crews at the Shropshire Fire & Rescue service are being given improved access to emergency incident risk data on route to incidents. They are being supported by a new secure virtual private network (VPN) implemented by wide area networking specialist CI-Net.

Download this free guide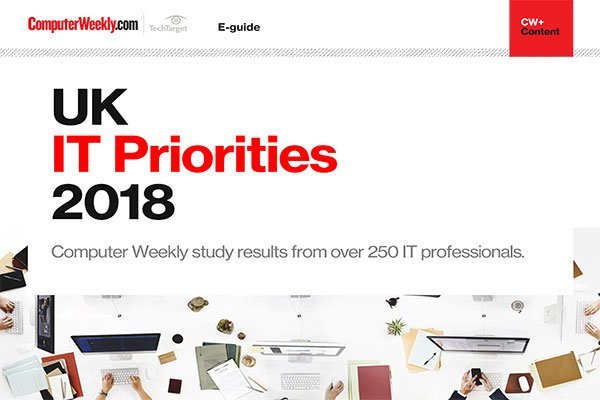 UK IT Priorities 2018 survey results
Download this e-guide to discover the results of our 2018 UK IT Priorities survey, where IT leaders shared with us what they are going to be investing in over the coming 12 months.
As a result, updates to mapping information, as well as building layouts and other incident specific data, can be communicated more quickly to fire crews on route to calls, with increased reliability and fewer technical difficulties.
Risk data is sent to the county's fire stations over the new VPN and downloaded to touchscreen computers located on emergency vehicles or appliances via wireless network connections within each station.
"The new network is designed to give us a reliable, resilient infrastructure for the flow of information to the individual stations from our headquarters in Shrewsbury," said John Rix, network manager at Shropshire Fire & Rescue.
In addition to supporting the communication of emergency risk data, which is managed by the Command and Control Centre in Shrewsbury, the VPN enables the distribution of more general administrative information to PCs in fire station offices.
Rix said, "The stations receive emails and admin information from headquarters to support the day-to-day running of the service, including brigade orders that fire crews must adhere to."
He said the Geographical Intelligence Unit, which is based in Shrewsbury, is responsible for adding regular updates to the mapping data covering the region that all fire stations need to maintain. Updates can include essential items such as changes in the location of fire hydrants.
The VPN relies on CI-Net's 8Mbps ADSL links terminating on Zyxel wireless VPN routers at all 21 fire stations in the region.
The CI-Net VPN replaces an older dial-up VPN based on ADSL broadband connections that had posed continuity problems to the service.
"Previously we had to have someone within the individual fire stations create a dial-up link to HQ," said Rix. "This could be slow and unreliable and we often experienced technical problems.
"For the onboard computers within our fire vehicles or appliances, we'd written a specific software script to create an automatic VPN connection via wireless access points in the fire stations. But if the VPN didn't work, we could lose connectivity, delaying the availability of risk data relating to emergency calls."
CI-Net has designed a meshed VPN allowing the headquarters office to communicate effectively with the remote fire station sites. There are plans to create a secondary failover site from which data can be accessed in the event of an operational disaster at the Shrewsbury site.
>>https://www.computerweekly.com/news/2240084458/Fire-IT-project-two-years-late-and-70m-overbudget
>>https://www.computerweekly.com/news/2240080304/Fire-service-to-get-200m-fire-control-network
Read more on Networking hardware