Businesses negotiate outsourcing price cuts amid recession fears
Global businesses are demanding large discounts from outsourcers amid fears over economic downturn.
Global businesses are demanding large discounts from outsourcers amid fears over economic downturn.
According to a 12-month study of global companies carried out by Compass Management Consulting of 120 outsourcing deals, businesses are requesting discounts of up to 23% from outsourcers in return for longer contracts

Download this free guide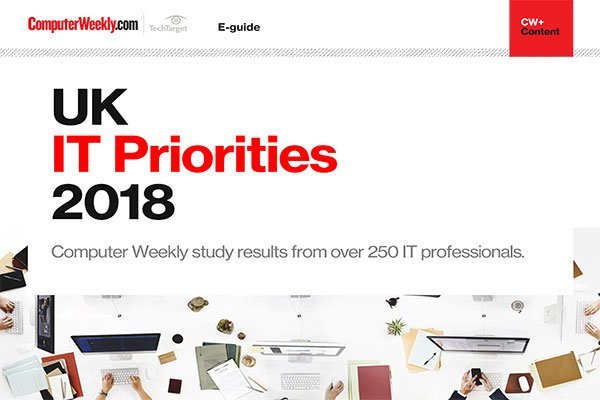 2018 UK IT Priorities survey results
IT organisations in the UK and across Europe are starting to accelerate the move to the cloud. Read more about the key areas in which senior IT managers are planning to invest in over the next 12 months.
But the renogiations could threaten the effectiveness of the contracts, said Geraldine Fox, global sourcing head at Compass Management Consulting. She warned that lower price contracts could lead to quality slipping and longer contracts could leave firms with out-of-date IT.
"The business today is not going to be the same as the business in eight years' time and the economic environment will not be the same either," Fox said.
Phil Morris, managing director at sourcing consultancy Equaterra, said it is risky to place inappropriate demands on the supplier. "I believe the emphasis should be buying services at a price appropriate for the market and at a level that is sustainable."
"If it is clear that the outsourcer cannot do it at that price the service will go down," he said.
Robert Morgan, director at Hamilton Bailey, which provides consultancy services to outsourcers, said outsourcers rarely make more than 8.5% and asking for large cuts in price comes at a cost.
"The outsourcer will have to take out costs by reducing the service levels, taking people out or even sweating assets by not refreshing technology as quickly," he said.
Businesses can get price reductions and flexibility if they disclose their future business plans to outsourcers, he said. "By understanding [a customer's] business strategy and applying that to the investment decisions required in technology considerable savings can be made."
Guy Mason, chief information officer at rail freight company English Welsh & Scottish Railway, said flexibility is more important than price. "Flexibility is important because the changing economic conditions mean there are some adjustments to our business plan and we want more flexibility from the supplier."
Read more on IT outsourcing