DPM's diary: Tuesday 6 November 2007
Catch up with the events from Bogcaster Council
Monday
Mavis is in this morning. I have managed to persuade her that she can't start working from home until we have the proper teleworking kit installed. Dave is working on that and has been loaned a key to her flat, which he is proudly displaying around the department to arouse the jealously of most of the other men present. Paul and Marcus are the only ones immune from Mavis' charms, but then they are also the only blokes in Bogcaster IT who take an keen interest in curtain fabrics.

Download this free guide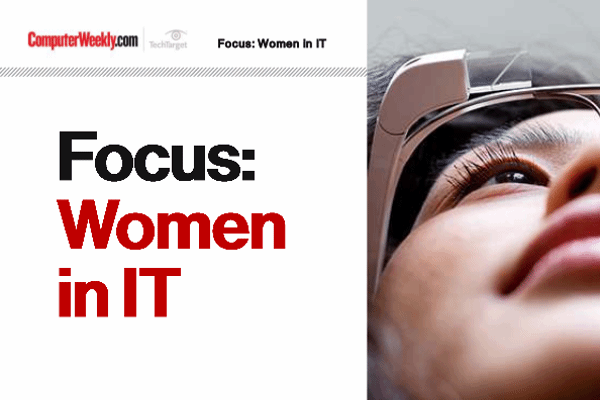 Gender diversity in the technology sector
In this e-guide, we tackle the issue of diversity in the IT industry and try to uncover why the number of women choosing IT as a career has been stagnating over the past few years. We also dissect some of the solutions that will help to increase the number of women in IT offered up by those fighting on the front line.
Tuesday
One of the sticking points in this homeworking business is coffee making. Mavis has always regarded making coffee for myself and my visitors as a demeaning activity unworthy of her high social status. On the other hand, it is in her job description.
I consulted HR, who suggested a bit of give and take. If we are going to encourage flexibility, both employees and management need to be prepared to change working practices. Of course, if management gives up something there must be, as William put it, Measure for Measure.
So in exchange for me giving up the coffee making requirement, Mavis has agreed to give me a full-body Swedish massage once a fortnight. I am happy with that.
Wednesday
A new coffee machine arrives, ostensibly for me to operate. After a frustrating couple of hours, two scalds, a disfigured carpet and four cups of lukewarm water, I called the helpdesk.
Thursday
First day of the new Mavis arrangements. I turned on the new second monitor on my desk and, sure enough, there she was sitting at her dressing table waving at me.
I smiled and asked if the post had arrived. As we scan it all in the post room, Mavis has no problem reading it and reporting any items of interest. This morning the only such was a catalogue from Its-Curtains-4-U, which I declined but recommended forwarding to Paul and Marcus.
Friday
Intranet has gone down again. Word has got around that Mavis can be seen via virtual connection and that the webcam is in her bedroom.
Up until now the only part of our intranet to generate any interest was the staff lonely hearts facility. Now suddenly we are getting more hits than YouTube.
In fact, clips taken from our Intranet are currently numbers one, two, five, six and eight on the YouTube top 10. It seems that, in contravention of our eco-policy, Mavis does not turn the machinery off when she finishes work.
Missed an instalment of the DPM's Diary? Catch up online >>
Read more on IT jobs and recruitment